Image via Earth Porm
If you're drawn to a themed wedding but need a little convincing, we've put together the pros and cons list to make your decision easier.
Pros of having a Themed Wedding
Planning has just gotten a little more simpler!
When having a themed wedding, your search is narrowed down. If you require black and white decor and tableware, your Wedding day will be a cinch.
It's also a fun affair. Introducing a theme to the wedding celebration, you have an even better reason to ask for help from family and friends. Once a theme is picked, start making lists and appoint people to help with certain things. Reduction in work load, a more enjoyable day!
Being creative never felt better. D.I.Y decorations and wearing clothes that you already own is extremely cost effective.
Image via Trendy Bride
Cons of having a Themed Wedding
Believe it or not. A themed wedding may not always be appropriate!
Religious Wedding ceremonies are usually very restrictive when it comes to a non-traditional Wedding. A specific theme could offend some of your guests, particularly if it goes against their beliefs.
You might spend a lot of time looking for that particular hat or costume to make your theme come to life. Planning any Wedding requires time and energy, so for a themed Wedding, this might be worse.
In our minds, we always envision what the day will turn out to be. Unfortunately, even our best efforts might not be what they expected to look like on the day.
Lastly, the budget. Depending on your theme, items such as props and clothing can become costly if they are exclusive or hard to locate.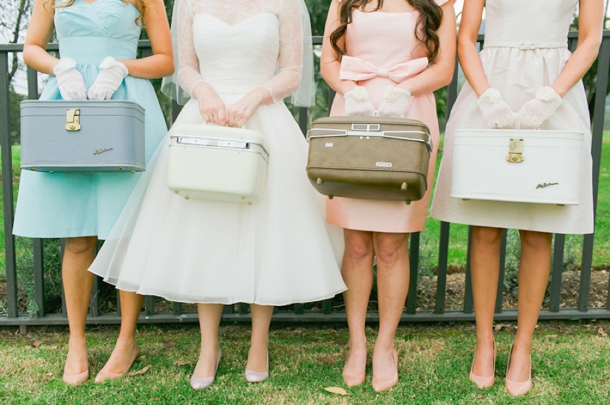 Image via South Bound Bride
You may also like:
How to choose a Wedding Reception Theme & Style
This is How You Can Add Pantone's Colour of the Year to Your Wedding Theme
A Look into Eddy Ks Glamorous New Wedding Collection