Autumn has had its fair share of fine moments. But nothing compares to its wedding dresses, right?
Considering the number of dreamy dresses we've seen over the years, we decided to divide, conquer and share the top nine Autumn gowns for this magical season.
1. The Floral Print Gown
When it comes to Autumn, floral is always a necessity. With the illusion sleeve, a Bride can have a hint of sexiness while still making a statement.
Image via PGHLS
2. The Off-Shoulder Gown
The off-the-shoulder dress is on the rise. Considered timeless, sensual and sophisticated, this autumn gown is suited for a Bride seeking a sexy yet refined style. With the illusion of a conservative Wedding look, the off-shoulder is flattering to a variety of body types.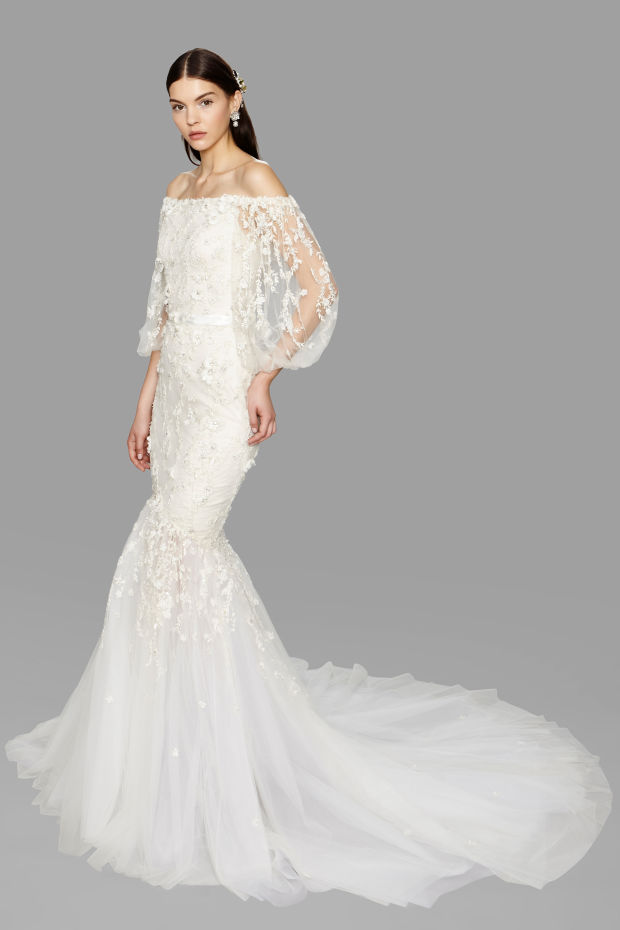 Image via InStyle
3. The Layered Gown
Combined with traditional elements of lace, flouncy ruffles and even pearls, this layered gown is perfect for a fresh and modern look.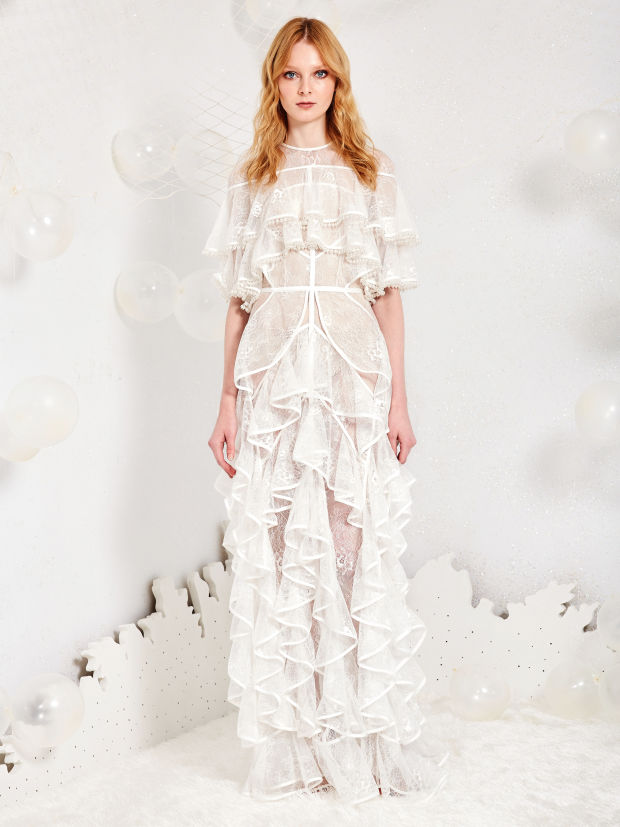 Image via Odylene the Ceremony
4. The Long Sleeve Gown
A long sleeve gown is a perfect touch for the unknown Autumn season. It may be warm, or even cold, but all we know is how exquisite this embroidery is!
Image via Bridal Musings
5. The Cap Sleeve Gown
We are falling more and more in love with cap sleeve gowns. And it's no surprise as it adds a romantic touch to your look with an oh-so-feminine and delicate finish.
Image via Wedding Design Ideas
6. The Satin Slip Gown
If you're a Bride who loves that 'straight to the floor' look then you can't pass on this satin slip look. Accessorising has never been simple, and the layering options are limitless.
Image via AU Shein
7. The Embroidered Gown
Embroidery has always been on trend — a Bride could never resist a printed story. Whether you adore a little sparkle here and there, you can always achieve that classic but contemporary style.

Image via Mori Lee
8. The Corset Gown
Corsets are such breathtaking waist-cinchers that help achieve feminine curves. It's just one of those glamorous world-style creations.

Image via WWD
9. The Mermaid Gown
Mermaid Wedding dresses are more in fashion than ever. A perfect slim fit gown that has a dropped waist all the way to the knee, we think this is quite fabulous for an Autumn soiree.
Image via WWD
You may also like: