Have jumpsuits really become the alternative Bridal attire?
The answer would be yes. We tend to see jumpsuits do the rounds from runway to street style, but the trend has now taken a different route. In the world of Bridal!
With contemporary cut-out designs to boho crochet halters with loose wide-leg pants in ivory white, a jumpsuit is the perfect addition to any Wedding event. They also make a gorgeous modern statement for all of the many engagement and pre-wedding occasions on every bride-to-be's list.
Here are our favourite Bridal jumpsuits for a 2017 Bride!
1. The Sweetheart Jumpsuit
The Theia sweetheart jumpsuit gives an alluring look for a chic Bride. Complement with a floral headpiece and peep toe heels for a relaxed affair.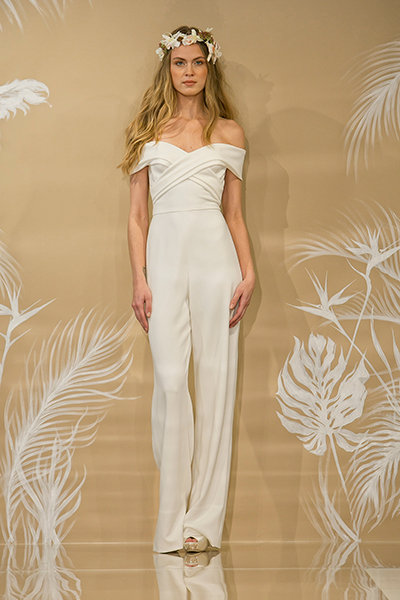 Image via 
2. The Wide Jumpsuit
Gemy Maalouf, we just adore you. If 'contemporary' is what you're after, then we suggest this wide-leg jumpsuit with a waited bow-belt.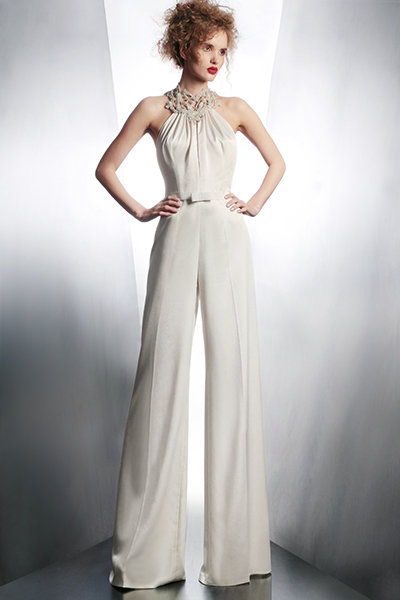 Image via Gudeer Blogspot
3. The Lace Jumpsuit
This J. Crew lace jumpsuit is fabulous for summer Weddings. Celebrate in style when it comes to a casual affair. A low hair bun look gives us all chilled vibes.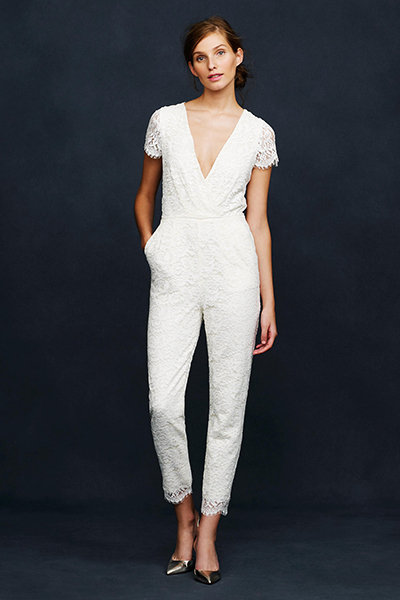 Image via JCrew
4. The Two-Piece Pantsuit
A two-piece Naeem Khan is graceful, yet so elegant. Made from silk, this ivory beaded jumpsuit is a vision for a 2017 contemporary Bride.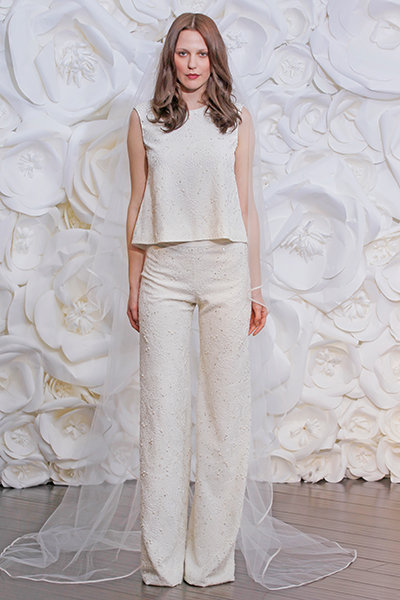 Image via Naeem Khan
5. The Sleeveless Wonder Jumpsuit
A sleeveless Novis jumpsuit might just be what you're after.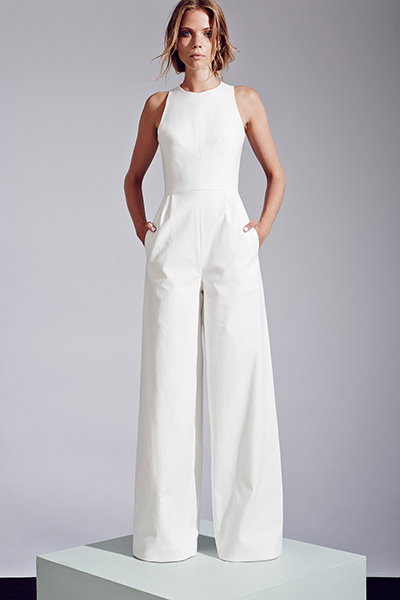 Image via Klorosa
6. The Boa Shoulder
This chantilly lace Bridal jumpsuit by Theia features an off-the-shoulder wrap. Classic, yet still conveying a modern style.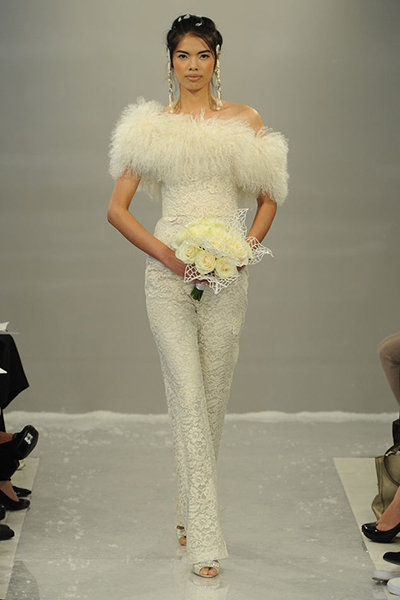 Image via Gudeer Blogspot
7. The Belted Jumpsuit
The belted DB Studio jumpsuit is sophistication at its finest. Perfect for a Bride who yearns an elegant soiree.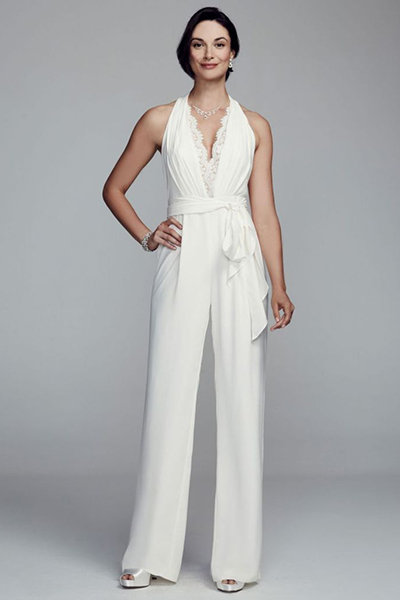 Image via Peal Flowers Bride
8. The V Jumpsuit
We love this Elie Saab. The V-neckline lace jumpsuit is embroidered from the top to the pants.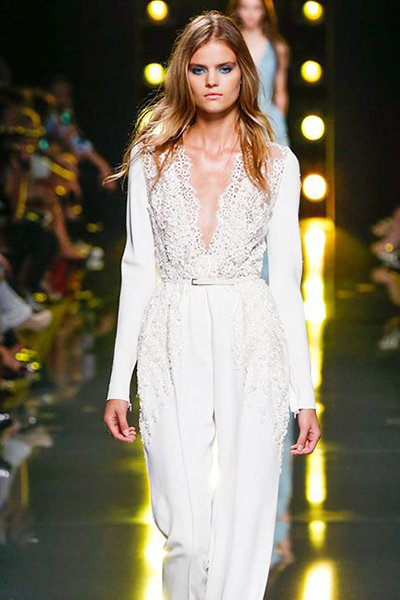 Image via Beiruiting
9. The Pearl Jumpsuit
An absolute classic. Theia has recreated the traditional business woman into a pearl-white vision set for her Wedding.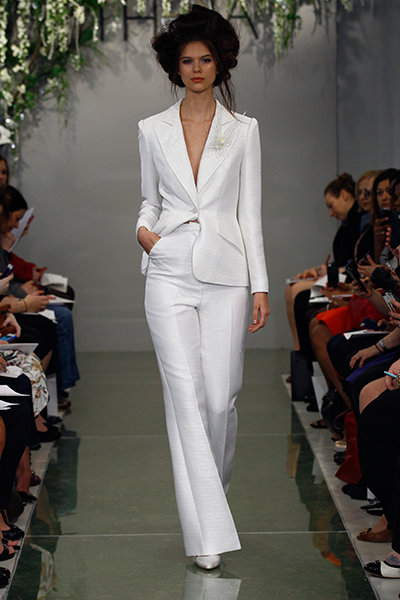 Image via Fashionista