Your big day is finally creeping around the corner, and while you're undeniably excited, you're also a slight mess and a big ball of nerves. Not enough people have bothered to RSVP, your mum wants to invite more family and friends and now you're starting to break out. With so much to do in such little time, it's not surprising that the stress has started to take a toll, and you might be neglecting what matters most – you!
Of course, every bride wants to look her best on the day of her wedding, and it might take a few appointments here and there to get you there.
We've put together a checklist of sorts to make sure you cover everything you need, from your head to your toes. So without any further ado, here are our top 10 beauty rituals for every Bride that wants to look and feel her best!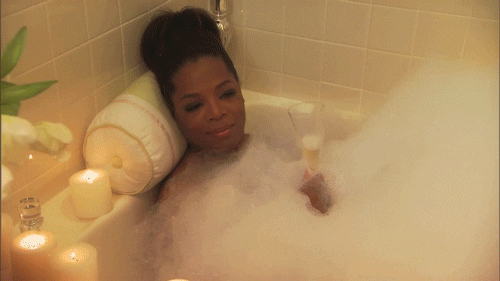 1. Teeth Whitening
Getting your teeth whitened is a simple and easy beauty trick to give your best accessory that extra special boost.
Sparkling White Smile is a great option to go for, especially considering they're a mobile service that comes straight to you. Their most popular triple treatment involves three, twenty-minute sessions in one sitting, with the result being teeth that are five to seven shades lighter. You can even bring the groom in for treatment that you can do together, so you'll both be standing at the altar with perfect pearly whites.
2. Lash Lift
While those Fairies who are blessed with naturally curled lashes might not need this, the rest of us with stubborn lashes that insist on dropping cannot skip this beauty ritual.
A lash lift is great, not just for the wedding, but for your honeymoon as well. Considering they last approximately three months, it's a good idea to get them done close to the wedding date so they won't drop until well after the honeymoon is over.
Check out Beauu for their lash lift and tint, to really make your eyes stand out for your wedding.
Image via: @itsabeauulife
3. Eyebrows
While you're getting your lashes done, it wouldn't hurt to check up on those eyebrows.
Make sure you get your eyebrows cleaned up, and if you've given it a try before and it's worked for you, consider feathering. We can't stress enough how important it is that you don't get them feathered right before the wedding unless you've already tried it. If this is new territory for you, maybe forgo it altogether, and instead try something that doesn't last quite as long, like eyebrow tinting.
Amy Jean Brow Agency is a great option for all things eyebrows, and she's available in Sydney, Melbourne, Gold Coast, and Brisbane.
4. Hair Removal
If there's one thing you definitely don't want to forget, it's your hair removal. Follow up on any laser appointments, or make sure you book for threading or a waxing session at least a week before your wedding.
https://www.instagram.com/p/BsMhAB6nDWR/
5. Facials
Facials are an absolute must for every bride. While you shouldn't get any deep exfoliating facials, masks or peels too close to the wedding date, it'll do wonders for your skin to get something much gentler, like an Oxygen facial. This facial will give you a gorgeous glow, by increasing blood circulation, soothing irritated skin and boosting skin radiance.
Face Plus MediSpa are experienced with working with brides, so they'll know what's best for you and what to do or not to do, depending on the time frame you're working with.
6. Body Scrub
So your face is glowing, but what about your body?
Getting a body scrub is not only a great way to relax and unwind, but it'll also leave you with soft and smooth skin that will look absolutely radiant in your white dress.
The Langhana Spa has a range of treatments and spa packages on offer. Take a look at the Aqua Salt Glow for a little slice of heaven.
7. Massage
While you're thinking about that body scrub, you'd be crazy to not think about getting a rejuvenating massage. There's no better way to help you calm down right before your wedding day and keep nice and relaxed. It's also a great way to get a little social and bring your girlfriends along.
Try out the Day Spa at the Langham Hotel for an experience you'll not forget anytime soon.
8. Fake Tan
Now that you're smooth, polished and well relaxed, it's time to get all bronzed up. For those brides who want to look a little sun-kissed, don't forget to get tanning.
There are plenty of at-home kits that you can easily do yourself, but if you're looking for something more professional, try Just Bronze. Their tans are made using natural ingredients, and while be specifically chosen for you according to your skin type and preference.
9. Manicure
A definite must, every bride must get her nails done before her big day.
Clean up those cuticles, shape those nails, and pick out your perfect bridal nail polish colour for the final touch to your wedding day look. It's a subtle addition, we know, but there's something about having your nails done that just changes everything.
10. Pedicure
Last but not least, we can't forget about that pedi.
We especially recommend brides go in for a pedicure if they're wearing open-toed shoes, but even if you're not, there's no harm in giving yourself a break with a little TLC.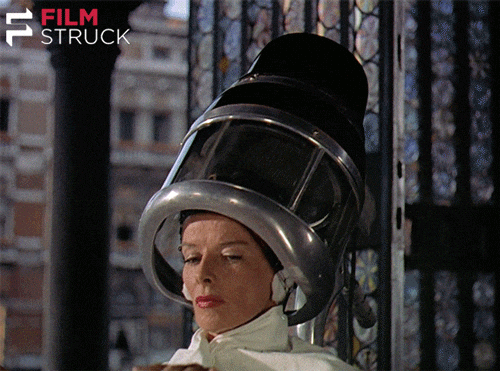 Cover Image Credit – Moments by Frankie