When Gwyneth Paltrow named her daughter Apple, everyone was completely shocked. Maybe there's a case for naming your kid after a herb, fruit or even vegetable? We've all heard the expression, 'I could just eat your baby!' – why not take that saying to the next level by giving your newborn a gourmet baby name!
READ: 13 Harry Potter Inspired Baby Names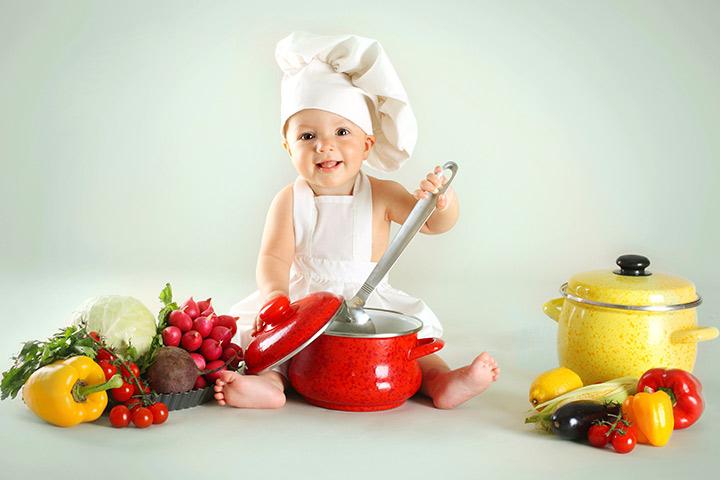 Honey
Nothing is as sweet as your baby, right? The name Honey is a good choice (and also a nickname for Honora which means 'endearment').
Pepper
Sneeze no more – this English name may refer to a herb, but your little baby girl will grow to love this spicy gem!
Olive
An oldie-but-goodie; even Drew Barrymore named her daughter after this Latin name! For a peaceful baby experience, try extending the branch to this classic yet oh-so chic title.
Candy
We couldn't think of anything sweeter than this! Not a bad name option for a child who'll always loves her confectionery.
Jasmine
This fragrant flower is also popular in hot drinks and a variety of recipes — don't forget princess Jasmine!
Patty
From Patricia to Patty, this name is known from Peanuts character Peppermint Patty. We also love a good meat patty burger from time to time – just saying!
Saffron
We are in love with this one – this English name evokes the spice commonly used in dishes like paella, as well as the bright orange dye.
Benedict
Benedict sounds so holy, right? Your baby boy will be blessed with a refined culinary taste – maybe with a little hollandaise on poached eggs perhaps? Call him Ben for short!
Chip
Who doesn't enjoy a chocolate chip cookie? Maybe a crunch here or there to fill that tummy? This name is great for parents looking for something retro but still fresh.
Alfredo
The affluent version of Alfred, Italian-food lovers can agree on Alfredo for all types of things – fettuccine maybe? Not to worry, your baby boy will definitely be a wizard in the kitchen.
Colby
Not for the lactose-intolerant, Colby is a great dairy-inspired name. We think this is absolutely cute — not cheesy at all!
Basil
For all you BBC lovers, who didn't laugh at Basil Fawlty's antics on Fawlty Towers? This herb-inspired name also means 'brave' in Arabic.
Rye
The name Rye is perfect for parents looking for a unique yet classic-sounding name. It can also be connected to J.D. Salinger's classic novel, The Catcher in the Rye.
Image via Mom Junction
For more bubz inspiration, check our Bubz Wonderland!
You may also like:
10 Baby Names Inspired by Travel
Vintage Baby Names for Boys & Girls