Dreaming of a sun-kissed tropical holiday? Or perhaps it's an adventure on the cobblestone streets of Europe's ancient cities you're keen for? If so, you've been bitten by the wanderlust bug. Only problem is, you're about to have a baby!
Turn to your dreamy destination when it comes to finding a unique and inspired name for your baby. Here are our top 10 baby names inspired by travel to get the creative juices flowing.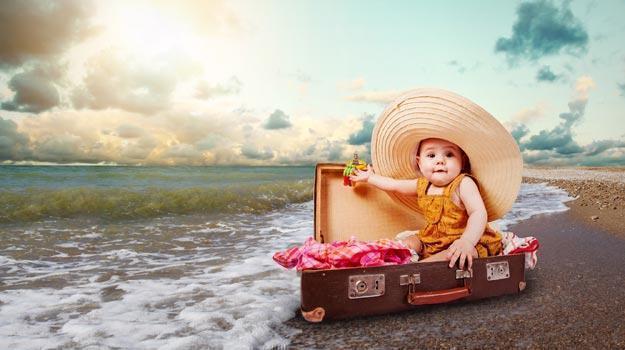 Valencia
As the port city of Spain, this name means 'brave'.
Santana
Hoping for a 'saint-like' child? Aren't we all! Santana is a name associated with being 'holier than thou'!
Austin
This musical city in Texas means 'magic' and 'dignity'.
Jacques
Jacques means 'supplanter' in French. Perhaps your little one will grasp the sails and travel beyond!
Brooklyn
Take inspiration from the New York City borough that Jay-Z, Barbra Streisand, and more call home.
Lani
An Hawaiian origin, Lani refers to the never-ending sky. Coincidence? We think not!
Aspen
This name stems from a type of poplar tree that grows pretty, heart-shaped leaves.
Francesco
In Italian, the meaning of the name Francesco comes from the Latin Francis meaning 'French or free one'. Travel to your heart's content kiddo!
Cheyenne
As the capital of Wyoming, this name recalls beautiful, sweeping plains.
Florence
Named for the vibrant Italian city, your baby girl will blossom wherever she wanders!
Image via India.com
For more bubz inspiration, check our Bubz Wonderland!
You may also like:
Vintage Baby Names for Boys & Girls
George & Amal Clooney on Baby Names