Holidays always bring good cheer. When it comes to celebrating your Wedding on a public holiday, what good or bad could arise from it?
Valentine's Day, Easter, Christmas Day and New Year's Eve are all memorable events that can make your big day even more special. But if your heart is still set on a holiday wedding, here are a few tips to keep in mind!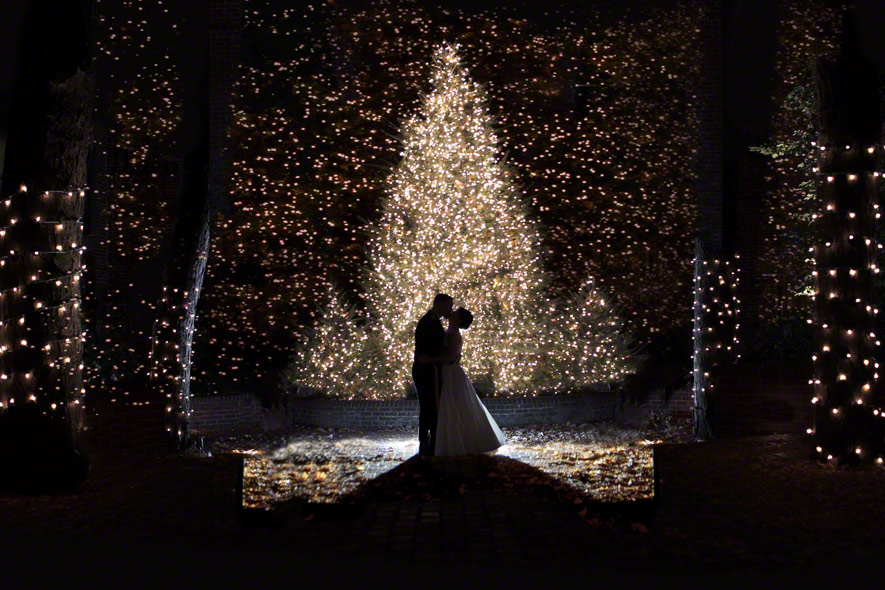 Image via Huffington Post
The Pros of Getting Married on a Public Holiday
People are FREE
A great pro of getting married on a holiday is that it's a lot easier to remember your anniversary date!
Many people will be available come Christmas time. Companies will take leave, even retail stores will be closed.
Locking in your special day months before and sending out invites will ensure more guest availability. When it comes to family, a wedding on a holiday is a pro because they were already getting together anyway!
A Holiday Theme
Themes are easy to create, especially when it's set on a holiday!
Getting married on a day like Christmas can be heaps of fun when it comes to planning your theme. What about Valentine's Day? You can choose shades of pink and red, grab heart-shaped decorations and little cupids.
We love Christmas. Think of a red, green, and white colour palette with candy canes and a snowman centerpiece. Okay, we are going to lose it!
You have TIME OFF anyway
Public holidays are available so you don't need to take your sick days!
You and your guests will be able to sleep in without having the need to wake up for work the next day. Guests are likely to have the long weekend off and are therefore more willing to come to your Wedding.
The Cons of Getting Married on a Public Holiday
Guests are on HOLIDAYS
There is a chance that your guests may already have plans for the holidays.
Your immediate family would most likely be available, but when it comes to your colleagues and friends, they won't be giving up their holiday plans to attend your wedding. Sad, but true.
If you're hoping to have a big wedding, then we suggest let go of what you want and choose something with more open availability.
Family First
When it comes to the festive season, it's always best to put family first.
So, what does that mean for your Wedding? There are high chances that you will lose your guests to their own personal schedule.
With holidays such as Valentine's Day and Halloween, people will be working as these events usually fall on a weekday. Think hard before setting your Wedding date.
Chaotic and Expensive
Everyone loves the hustle and bustle.
Unfortunately, when money is thrown into the ring, things can get a little heated. With public holiday's, the rise of products and presents will increase rapidly, leaving your guests stunned more than a wasp's victim.
Everything starts to get a little messy. Traffic jams, confused shoppers running frantically to the grocery store can cause a lot of chaos, anger and sorrow.
Decisions, decisions, decisions!
Fairies, you've heard it. No matter what holiday you choose, your Wedding will be a glamorous affair. Just remember that sometimes, it will take the backseat for other people.