Guest books are a classic Wedding tradition, so why not create something you can enjoy with your new partner?
Here are our favourite 7 unique guest book ideas to get those creative juices flowing!
1. Digital Guest Book
The humble guest book has come a long way with this digital option! The interactive digital guestbook allows guests to leave their mark on your special day, which can then be digitally saved, and printed or uploaded to your computer.
Image via Hotel Rian
2. Tag Guest Book
Great things do grow on trees. This wedding wish tree is a unique way for guests to share or wish the happy couple good luck! Untie the precious notes at the end of the night and keep them on hand to reread in the future.
Image via Beautiful Paper
3. Polaroid Guest Book
Snap those happy faces! A Polaroid guest book will capture all the beautiful smiles that helped celebrate your big day. It's a great way to keep guests involved and entertained as they take a break from their table to snap and send well wishes.
Image via Wedding Bee
4. Sentimental Guest Book
A beautiful gift from the heart. Using sentimental items such as old records, photo frames, or even a much-loved chair will add a personalised touch to memories you'll cherish forever.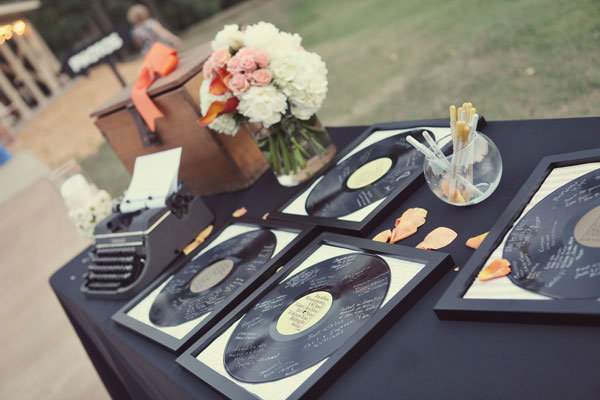 Image via Bay Side Bride
5. Canvas Guest Book
Decorate your home with a well worded canvas. This cute and creative painted canvas will fit perfectly into anyone's living room.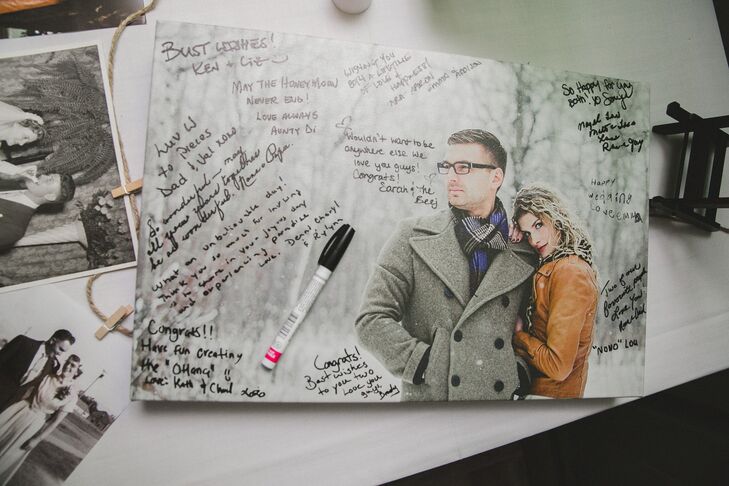 Image via Etsy
6. Poster Guestbook
A comical, yet loving poster for two. This ideas is a statement feature to your reception that allows guests to pass along a personal message at the same time. Once completed, you can hang it up at home as a beautiful reminder.
Image via I love Design
7. Shadow Box Guest Book
Nothing is as modern as a shadow box. Guests can sign a miniature heart and drop it into the top of the shadow box for a romantic finish. We adore anything wooden!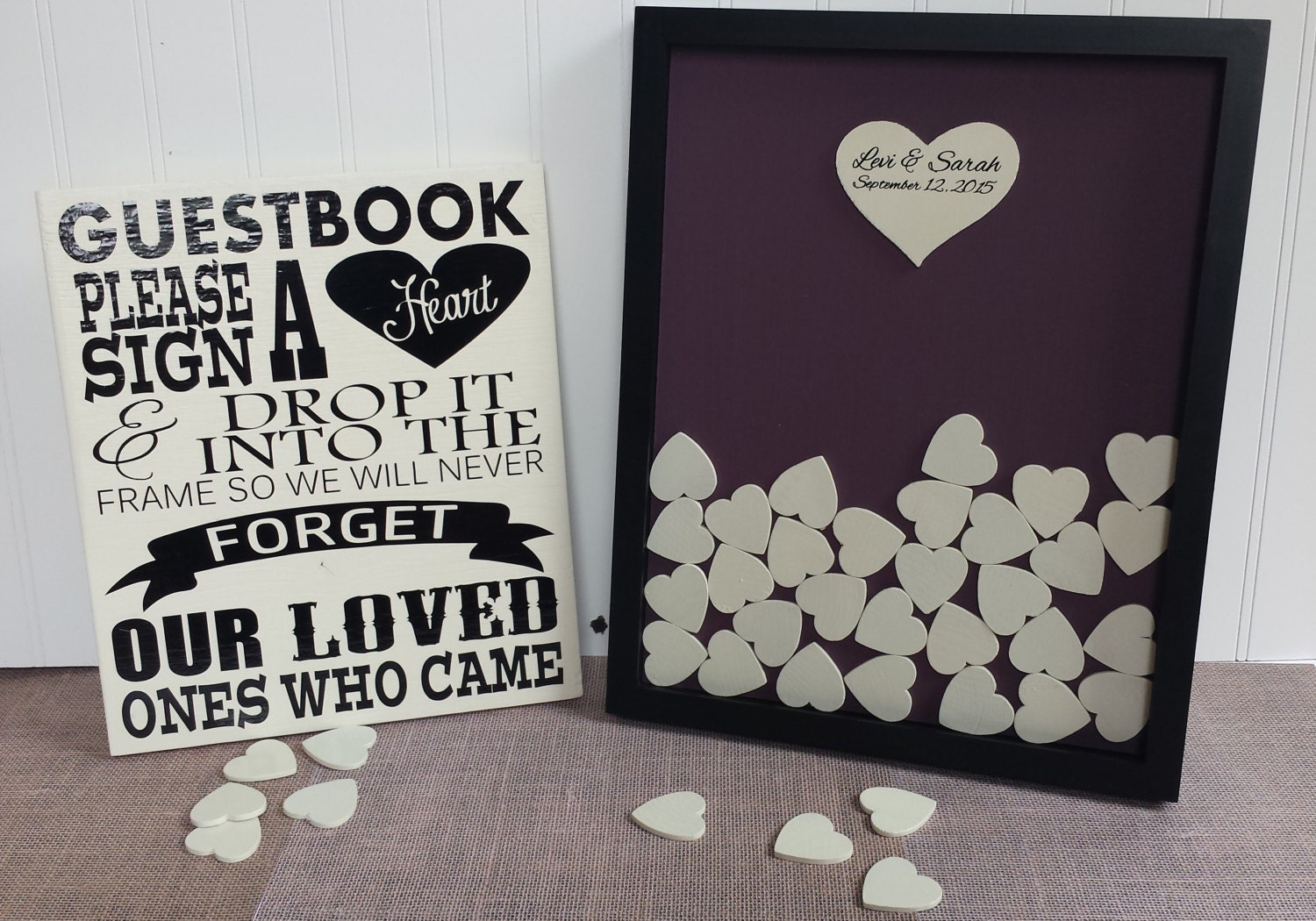 Image via Etsy