Your wedding day is an extraordinary milestone, brimming with opportunities to create lasting memories. So why limit yourself to conventional entertainment? Step outside the box and discover a world of unique possibilities with these 10 non-traditional wedding entertainment ideas. Prepare to captivate and enchant your guests, ensuring that your wedding becomes an unforgettable celebration like no other.
10 Non-Traditional Wedding Entertainment Ideas
1. Silent Disco
Ditch the traditional DJ and let your guests dance the night away in silent harmony. Provide wireless headphones with different music channels, allowing everyone to choose their preferred tunes. It's a surefire way to keep the dance floor buzzing and cater to different musical tastes.
2. Interactive Food Stations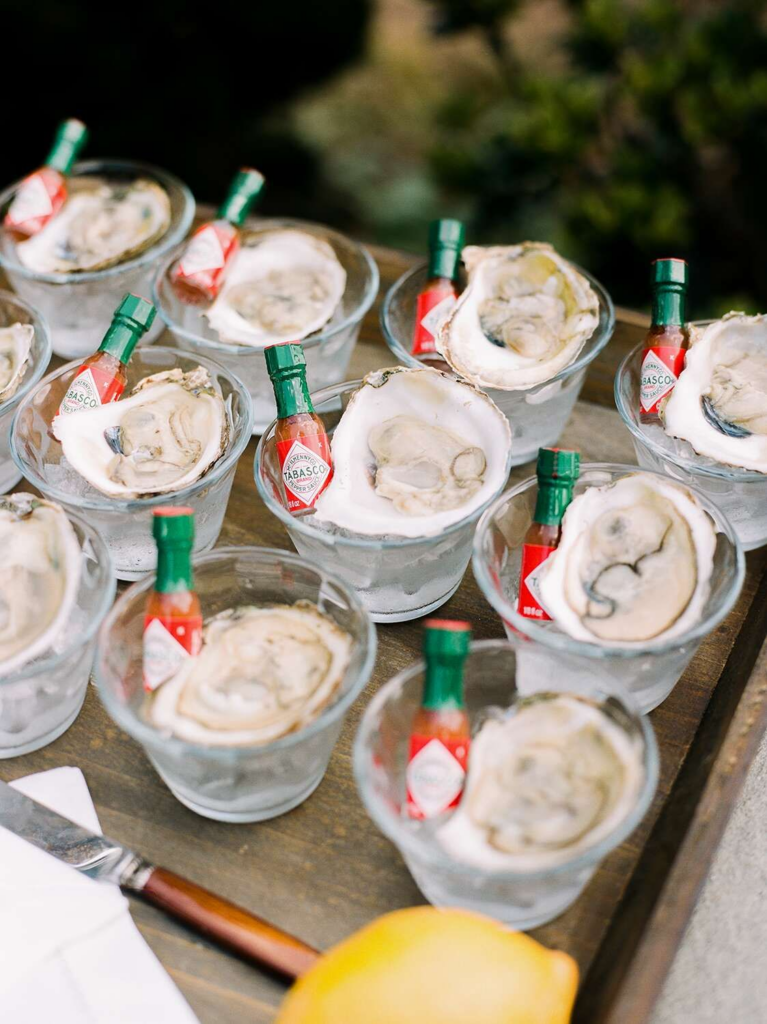 Move beyond the standard buffet and offer interactive food stations. Set up a live sushi bar, a made-to-order pasta station, or a build-your-own taco bar. Let your guests engage with the culinary process, adding an element of fun and customization to their dining experience.
3. Caricature Artists
Hire a talented caricature artist to capture the essence of your guests in whimsical drawings. Not only will this provide unique entertainment, but it will also give your loved ones a personalized keepsake to take home, commemorating your special day.
4. DIY Cocktail Bar
Let your guests channel their inner mixologists at a DIY cocktail bar. Provide a variety of spirits, mixers, and garnishes, along with recipe cards for inspiration. Not only will this engage your guests, but it will also create a unique and interactive bar experience.
5. Live Painting
Hire an artist to capture the ambiance of your wedding day on canvas as it unfolds. Guests will be fascinated watching the creation come to life, and you'll have a one-of-a-kind piece of art to cherish long after the celebrations are over.
6. Aerial Performances
Add a touch of enchantment by hiring aerial performers who can gracefully soar above your guests. Whether it's aerial silks, hoop, or trapeze, these captivating performances will mesmerize everyone and create a truly awe-inspiring atmosphere.
7. Virtual Reality Experience
Transport your guests to another world with a virtual reality (VR) experience. Set up VR stations where guests can try out immersive games, explore virtual landscapes, or even take a virtual tour of a dream destination. It's a modern and captivating form of entertainment that will leave a lasting impression.
8. Tarot Card Readings
Invite a professional tarot card reader to provide intriguing insights and predictions for your guests. This mystical and interactive entertainment option adds an element of intrigue and personalized experience for each individual, making it a conversation starter and a memorable addition to your wedding.
9. Virtual Guestbook
Replace the traditional guestbook with a virtual guestbook experience. Set up a digital platform where guests can leave video messages, photos, or written notes. This modern twist on a classic tradition allows your loved ones to express their well-wishes in a more interactive and dynamic way, and you can revisit these heartfelt messages anytime in the future.
10. Live Band Karaoke
Turn your guests into rock stars with a live band karaoke experience. Instead of singing along to pre-recorded tracks, have a live band on stage that can accompany your guests as they take the mic. It adds an energetic and interactive element to the traditional karaoke concept.
READ MORE: THIS IS THE ELEMENT THAT CAN MAKE YOUR WEDDING STAND OUT