Get ready to be blown away by the incredible beauty and diversity of Australia n! With its stunning beaches, lush forests, and towering mountains, this country is the ultimate destination for couples looking to tie the knot in an unforgettable way.
But what makes Australia the perfect wedding destination? Well, for starters, it's home to a vibrant mix of cultures, making it an incredibly unique and exciting place to get married. Whether you're a couple looking to celebrate your love with a traditional ceremony or you want to put your own modern twist on things, Australia has something to offer everyone.
And when it comes to choosing a wedding location, the options are endless. From picturesque coastal towns to sprawling vineyards, there's no shortage of breathtaking destinations to choose from. Whether you're dreaming of a romantic beach ceremony or a rustic country wedding, Australia has it all.
So what are you waiting for? If you're looking for a destination wedding that's unlike any other, look no further than Australia. With its stunning natural beauty, rich cultural heritage, and endless array of incredible wedding venues, this is the perfect place to start your happily ever after.
Types of couples and their cultural backgrounds
Australia is a melting pot of cultures, and this is reflected in the diverse range of couples who choose to tie the knot in this beautiful country. From around the world, couples are drawn to Australia's unique blend of natural beauty, rich history, and luxurious hospitality.
In recent years, Chinese couples have been flying into Australia to celebrate their love in stunning locations. With its breathtaking landscapes, world-class venues, and impeccable service, Australia offers an unmatched wedding experience for those seeking the perfect blend of luxury and romance.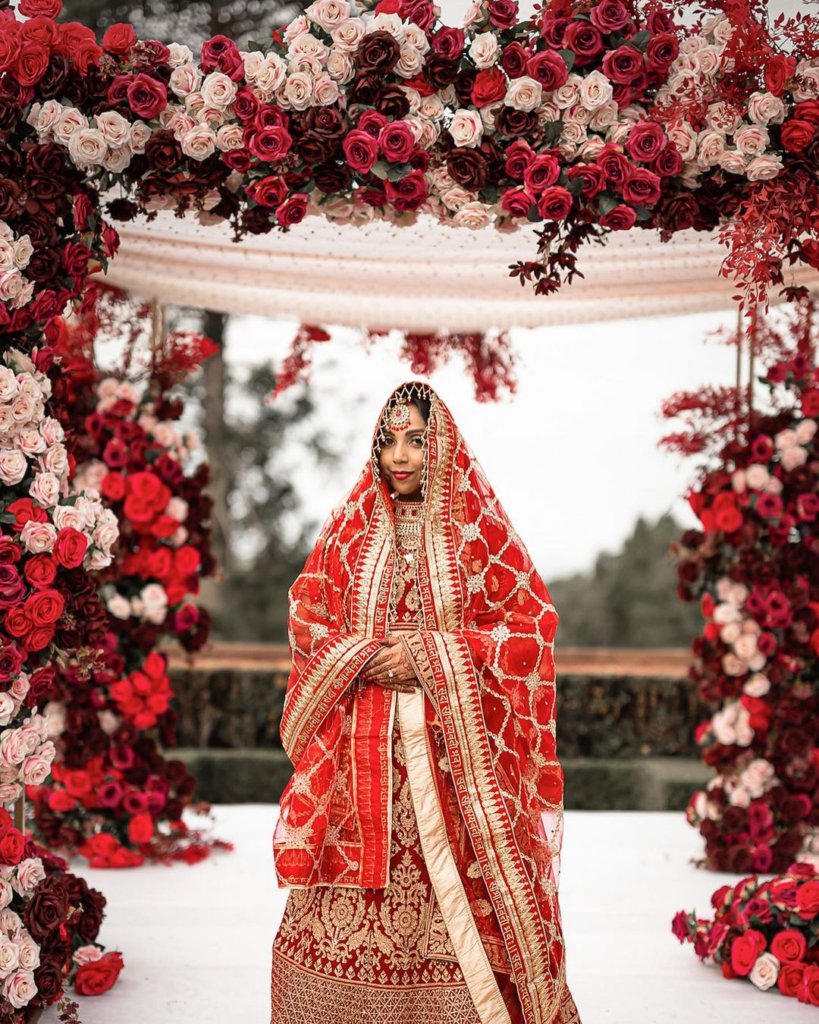 Meanwhile, Indian couples are also drawn to Australia's charm, with many choosing to have multi-day weddings that showcase their rich heritage and traditions. From vibrant Mehendi ceremonies to lavish receptions, Australian destinations offer the perfect setting for couples to create unforgettable memories that will last a lifetime.
Destination for Weddings
Australia is blessed with a variety of breathtaking locations that make it an ideal destination for weddings.
Sydney: This iconic city is renowned for its stunning harbor views, iconic landmarks, and world-class dining and entertainment options, making it a top Australian destination wedding choice for couples seeking a chic and cosmopolitan wedding.
Whitsunday Islands: Nestled in the heart of the Great Barrier Reef, the Whitsunday Islands offer crystal-clear waters, powdery white sand beaches, and a host of luxurious resorts and private villas, making it an idyllic tropical paradise for weddings.
Great Barrier Reef: As one of the world's most biodiverse natural wonders, the Great Barrier Reef offers couples the chance to exchange vows against a backdrop of vibrant corals and teeming marine life, with a range of stunning island resorts and private yachts available for receptions.
Yarra Valley: Located just an hour's drive from Melbourne, the Yarra Valley is a picturesque wine region famous for its rolling hills, lush vineyards, and world-class restaurants, making it a top choice for couples seeking a romantic and intimate wedding in the countryside.
Byron Bay: This coastal town in New South Wales is an Australian wedding destination that offers pristine beaches, lush rainforests, and a laid-back vibe, making it a popular choice for couples seeking a bohemian-chic wedding.
Uluru: The iconic red rock formation in the heart of the Australian outback offers a stunning and unique location for a wedding ceremony, with a range of luxury accommodation options and desert-inspired receptions available.
Margaret River: Another popular Australian wedding destination is this wine region, Margaret River in Western Australia offers picturesque scenery, award-winning wineries, and a range of outdoor activities, making it an ideal destination for adventurous couples.
Kangaroo Island: Located off the coast of South Australia, Kangaroo Island boasts stunning coastal landscapes, native wildlife, and a range of unique wedding venues, from rustic barns to luxury eco-lodges.
Port Douglas: This tropical paradise in far north Queensland offers palm-fringed beaches, lush rainforests, and easy access to the Great Barrier Reef, making it a top choice for couples seeking a luxurious and exotic wedding.
Melbourne: Australia's cultural capital offers vibrant arts and culinary scenes, stunning architecture, and a range of unique wedding venues, from chic inner-city warehouses to historic gardens and ballrooms.
Australia has all the right ingredients to position itself as a prime destination wedding region. Its diversity, stunning landscapes, and luxurious venues make it an attractive option for couples looking for a unique and unforgettable wedding experience. By continuing to promote and showcase the best of what Australia has to offer, the country can cement its place as one of the world's leading destination wedding regions.
READ MORE: Meet the Couple That Hosted a Sustainable Destination Wedding in Western Australia