Let's talk bridesmaids dresses.
No, not colours or styles or even materials. Instead we're getting a little bit more deeper for this one,  we're talking about the price tag!
How much should you be spending on bridesmaids dresses?
We ran a quick survey on Instagram to see what our Fairies are spending on the bridal party gowns, and from over 200 responses, the average amount people were willing to dish out was between $350-400.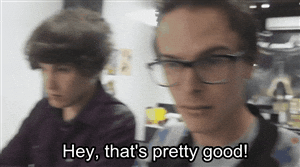 While there were some Fairies keen on spending way, way over, there was some general consensus that lower prices are fine too. After all, weddings cost a fortune, so wherever you can cut down on costs, you take it.
When it comes to who should be dishing out the money for the dresses, in Australia, it's usually the bride who does, which is a huge relief for everyone because it can quite difficult to find a budget that will suit all of your girls.

If you're happy to go ahead with a $400 budget, why not take a look at all of the places where you'll be able to find dresses for that price.
The best 5 online stores to buy affordable bridesmaids dresses for sizes 4 to 24
9 Bridesmaids Dresses Under $400
Cover photo by: @summertaylorphotography