The world has been eagerly waiting for a glimpse into the glamorous lives of one of the most iconic couples of our time, Victoria and David Beckham. The exciting news is that their Netflix special delivers just that. With the spotlight on their much-anticipated featured wedding, fans and admirers are in for a treat as they open up their world in a way like never before.
A Candid Glimpse into the Lives of the Beckhams
For years, Victoria and David Beckham have been the epitome of style, fame, and success. Their love story has fascinated fans worldwide. Victoria's journey from a Spice Girl and David's football legend to respected figures in the world of fashion and sports has been nothing short of extraordinary.
The Netflix special pulls back the curtain on their lives and gives viewers an intimate look into their world. From their early days of courtship to raising their beautiful family, this special offers a candid glimpse into the lives of the Beckhams that we've all been yearning for.
The Star-Studded Featured Wedding
While the Netflix special covers various aspects of their lives, including fashion, family, and philanthropy, it's the featured wedding that truly stole our show 😉 Victoria and David Beckham's wedding on July 4, 1999, at Luttrellstown Castle in Ireland was a star-studded affair, and it became an iconic moment in the history of celebrity weddings (backlink to previous article)
The special takes viewers back to that magical day, when Posh Spice became Mrs. Beckham. With an exclusive look at the stunning venue, the incredible guest list, and, of course, the breathtaking fashion, it's a wedding we're all dying to relive.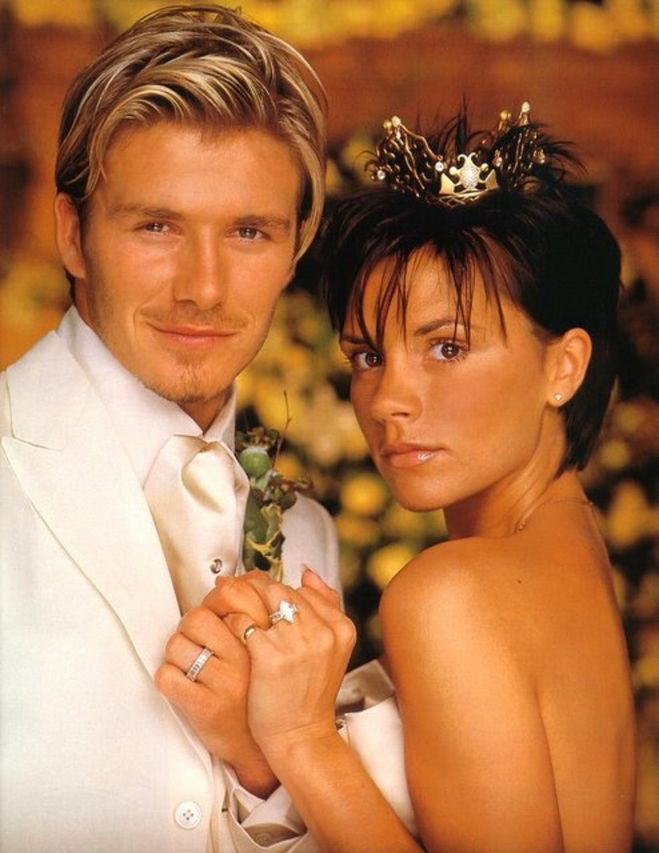 A Journey Through Time
From their early days of dating to their journey as parents of four beautiful children, the Beckham Netflix special is a journey through time. It's a story of love, commitment, and resilience, illustrating how this power couple has not only maintained their love through the years but has also continued to grow as individuals and as a family.
Viewers will get an opportunity to witness their ups and downs, their challenges and triumphs, and the moments that have shaped their extraordinary lives. It's a story that inspires and captivates, making it a must-watch for fans and newcomers alike.
With the promise of glamour, nostalgia, and authenticity, this special is bound to offer a heartfelt look into the lives of Victoria and David Beckham. So, pop out the champagne for our gal POSH SPICE, and get ready for an exciting journey through the lives of this iconic couple.
READ MORE: 15 RINGS FOR 24 YEARS: VICTORIA BECKHAM'S ICONIC ENGAGEMENT COLLECTION
---
Wedded Wonderland is excited to launch the Get Wedded in Dubai 2023 digital magazine, featuring the unparalleled beauty and charm of destination weddings in Dubai. The magazine showcases captivating real weddings across cultures, highlights leading venues, offers guidance from innovative wedding planners, fashion designers, and jewellers, and features a comprehensive directory of preferred suppliers nationwide.
Read the magazine below!