Well, it seems the end is near for our beloved Married At First Sight couples!
Tuesday night's episode gave us a beautiful insight on twins Sharon and Michelle who recently revealed their final decision to partners Jesse and Nick. So.. who said yes? And who left their lover on the side of the road? Well.. not literally. But, lets hop to it!
In their final episode together, Michelle decided to go with her heart and tell Jesse they are just 'friends'. What could that mean? Oh, we get it. She friend-zoned the poor guy.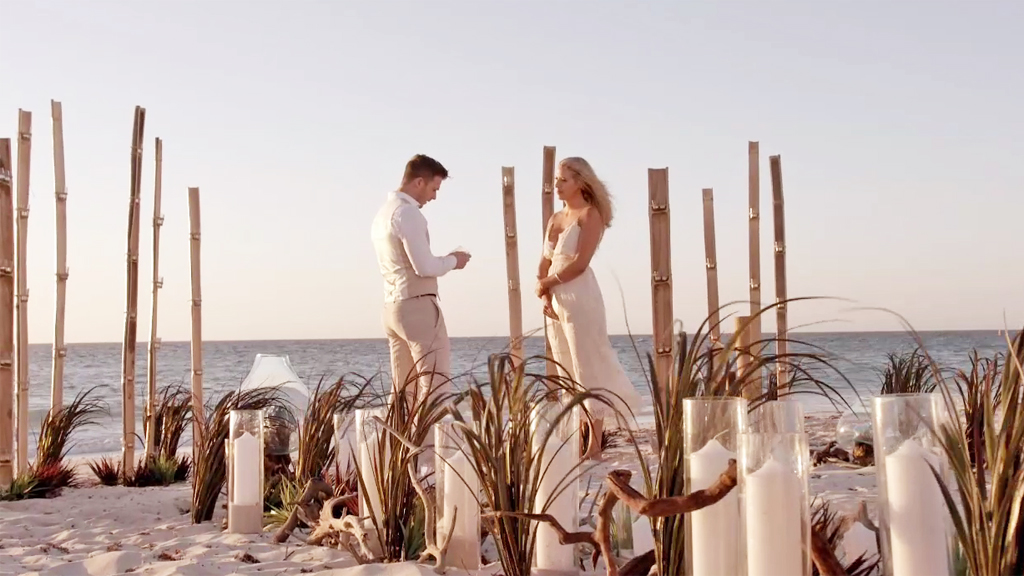 Image via 9 Now
Jesse was a real man about it, admitting he should have revealed his feelings sooner. We think of it as a lesson learnt! Best of luck kiddo.
When it came to Sharon and Nick, they both consulted with friends to discuss whether they could be an 'official duo' once the experiment is over.
"I hate the thought of being that old self who can't trust him," she tells us, thinking heavily on Nick's pros and cons.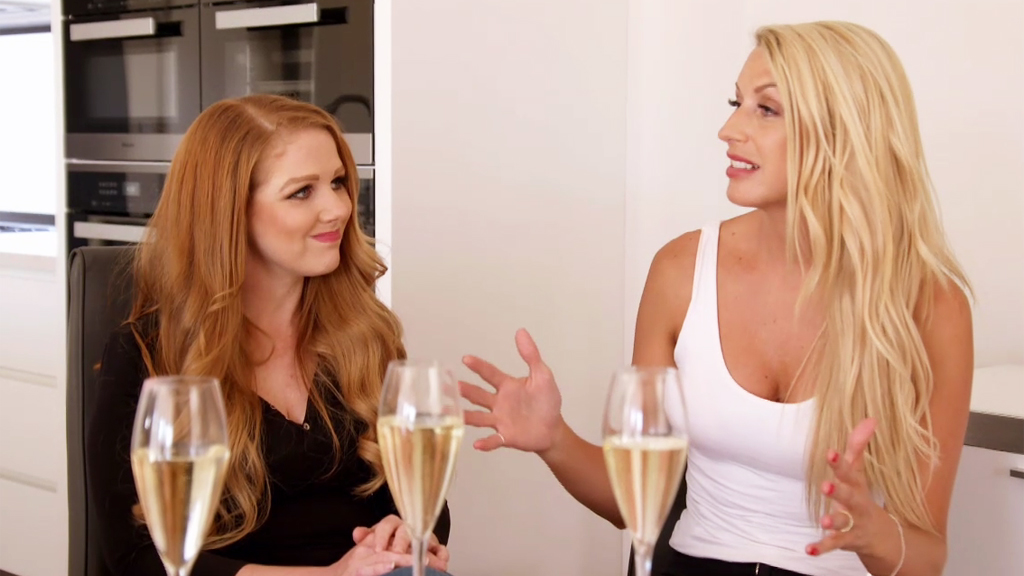 Image via 9 Now
Anyway, at the vow ceremony, Nick and Sharon reunited to discuss the final decision that could affect their lives greatly. Will Sharon form a similar opinion like sister Michelle? Lets find out!
Nick begins his lovey dovey speech which went a little like this..
"I'm going to go all out and tell you how I really feel," he says. "When I met you I was a bachelor. I used to party a lot, and I was looking for love in all the wrong places. At the beginning of this experiment, I never thought I'd meet the girl of my dreams. Sharon Marsh, I love you."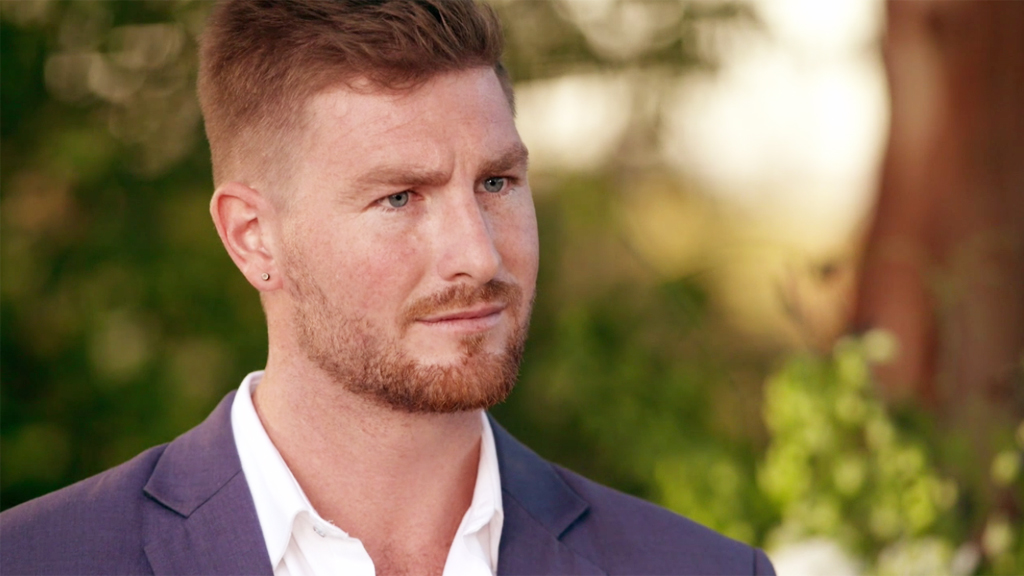 Image via 9 Now
HE SAID WHAAA?!
Sharon starts her vows by saying what a great physical and emotional attraction they have. Then, the music becomes serious, as does her facial expression.
"This decision is not one that I've made lightly," she says. "But it's a decision I've made with my heart… And you, Nick Furphy, have my heart."
She completely scared us!
What a beautiful ending.. for one of the twins!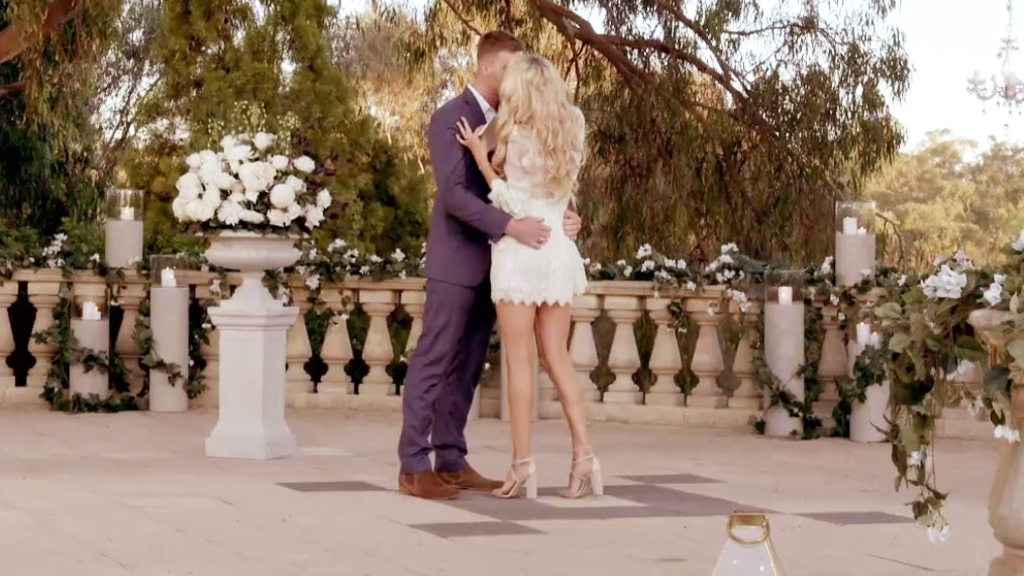 Image via 9 Now
Until next time fairies!