Since many couples host engagement parties and kitchen teas, all of the housewares they wanted have already been bought. Of course, demanding cash from guests may rub some attendees the wrong way – but fear not, our quick etiquette guide to asking for money might save you from those embarrassing stutter speeches.
READ: Love and Money: Should You Merge Them After you're Married?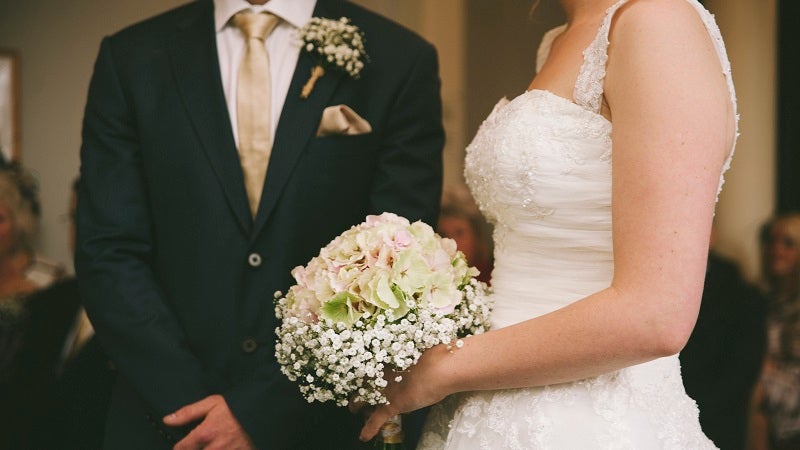 Include a Short, but 'Tasteful' Message
The traditional 'money poem' has always been a polite and less direct way of asking for cash – and we have a few ways that you can make this clear to your guests:
"Your presence at our wedding is present enough but if we are honored with a gift from you, a monetary gift will be very much appreciated."
"If you were thinking of giving us something sweet, a gift of cash towards our house would really make our day."
"If you believe that a gift is worth giving, a small envelope for our future is a delightful blessing."
The Online 'Wishing Well' Method
Many couples find the most effective manner of doing this is by setting up a wedding fund and elaborating on exactly what the money will go towards. If you haven't heard of Honey Fund, then you need to get on board. Perhaps the most tactful name, you can set up an account to explain to family and friends what 'gift' you require for your wedding. The system allows guests to send cash directly, or to use PayPal – and trumps the face-to-face conversation.
The 'Word of Mouth' Power
Word of mouth remains an effective method when wondering how to ask for money for wedding. Tell your bridesmaids and closest friends you're saving for a honeymoon or a home, and would appreciate cash gifts over the typical fondue set. Your family members can spread the word too – this doesn't mean your shunning the traditional wedding registries – it's simply another option for your guests.
Image via Life Hacker
You may also like:
Love and Money: Should You Merge Them After you're Married?
How do I ask for money on the Wedding invitation without sounding rude?