It's well known that relationships do not last very long in Hollywood, so you'd be forgiven for completely forgetting these very unlikely celebrity engagements existed once upon a time!
We all know Brangelina and Bennifer …but some of your favorite stars dated some of your other favorite stars and you didn't even realize.
1. Ryan Reynolds and Alanis Morissette
Are you as surprised as we are?! Yep, Ryan and Alanis were engaged for just over four years, before ending it in early 2007
2. Katie Holmes and Chris Klein
The pair met in 2000 and got engaged in 2003 calling the engagement off only two years later and shrtly after Holmes met and married Tom Cruise.
3. Tara Reid and Carson Daly
A quickie engagement! Reid and Daly were engaged for only a year before calling it quits in 2001.
4. Kiefer Sutherland & Julia Roberts
Runway Bride Roberts called off their wedding just THREE days before they were supposed to tie the knot in 1991 – talk about drama!
5. Kanye West and Alexis Phifer
Rapper Kanye and designer Alexis dated for almost six years before becoming engagemed in 2006, then splitting up in 2008.
6. Julia Roberts & Dylan McDermott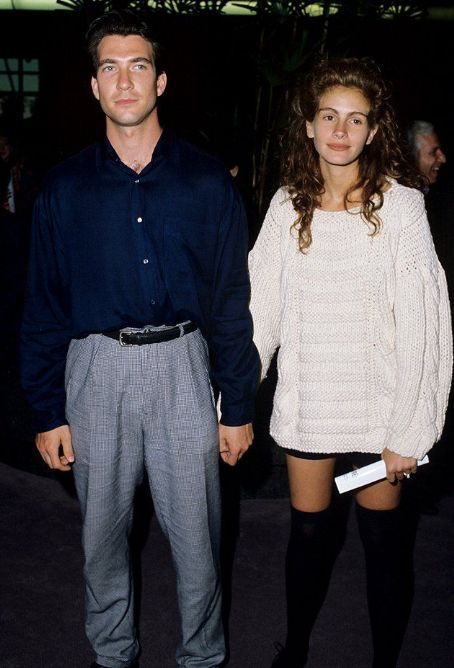 Julia and Dylan met on the set of 'Steel Magnolias,' in 1988 in which he portrayed her character's husband. They were briefly engaged but called it quits in late 1989.
7. Jim Carey and Renée Zellweger
Renee Zellweger and Jim Carrey dated after meeting on the set of "My, Myself & Irene," in 1999 and became engaged for before splitting up in December 2000, after reports surfaced Renee was demanding a Wedding date to be set!