Finding the perfect wedding dress can be both exciting and maybe a little stressful. It can also weigh on the wallet, depending on what your budget is like.
Whether the bride-to-be wants extensive amounts of embellishments or even a custom designer gown, it's very easy to quickly rack up wedding dress costs.
With prices ranging from hundreds of thousands to the millions, these are the most expensive wedding dresses of all time.
Marie-Chantal Miller – $225,000
Miller wed her husband, Prince Pavlos of Greece, in 1995 and – true to royal fashion -sported a stunning long-sleeve traditional dress. The gorgeous pearl-encrusted Valentino number cost $225,000, with a 14-foot length Chantilly lace train.
Via YoungerYou
Amal Clooney's Oscar de la Renta – $380,000
George and Amal Clooney spared no expense when it came to their $4.6 million wedding, so of course Amal's dress made it onto our list. The off-the-shoulder lace Oscar de la Renta gown cost $380,000 and was the last wedding dress the late designer created before he passed away. It gained so much notoriety that it was temporarily featured in an Oscar de la Renta exhibit at the Museum of Fine Arts.
Via Livingly
Chiara Ferragni's Dior – $420,000
This may have been the biggest Wedding of 2018 and a Chiara Ferragni's Dior Wedding dress was nothing short of amazing (Lightroom Presets Mod Apk).
Image / @chiaraferragni 
Kate Middleton's Alexander McQueen – $434,000
The Duchess of Cambridge looked like Cinderella in her gorgeous bespoke Alexander McQueen gown. Decked out in the most expensive fabrics, including French Chantilly, English Cluny lace and ivory and satin gazer, designer Sarah Burton created a wedding look that has made its way into the history books.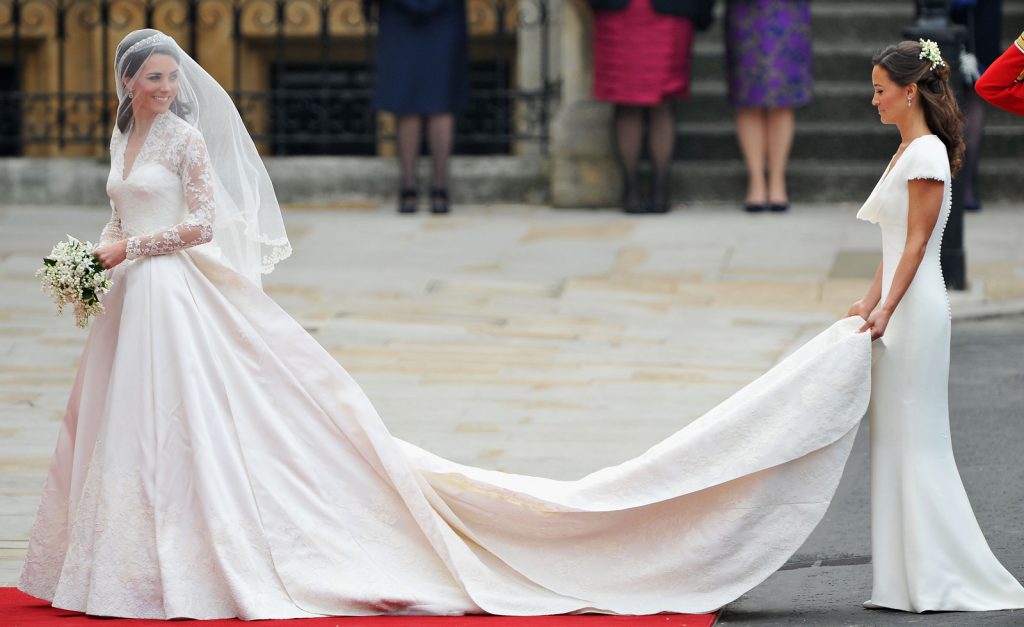 Via New York Times
Kim Kardashian's Givenchy – $500,000
Of course Kim Kardashian would make it on the list of most expensive wedding dresses. When Kim and Kanye tied the knot in 2014, Kim graced the aisle with a $500,000 custom-made Givenchy gown with long sleeves and a trumpet silhouette.
Via E! Online
Victoria Swarovski's Crystal Gown by Michael Cinco – $1 Million
The Swarovski jewellery heiress' stunning custom-made gown had an estimated price tag of over $1 million. Naturally, the dress was fitted with over 500,000 Swarovski crystals.
Image / Chris Singer/Johannes Kernmauer
Priyanka Chopra's Ralph Lauren – Estimated $2,000,000
Priykana Chopra's was the fourth Wedding dress Ralph Lauren has ever made and it was pure perfection!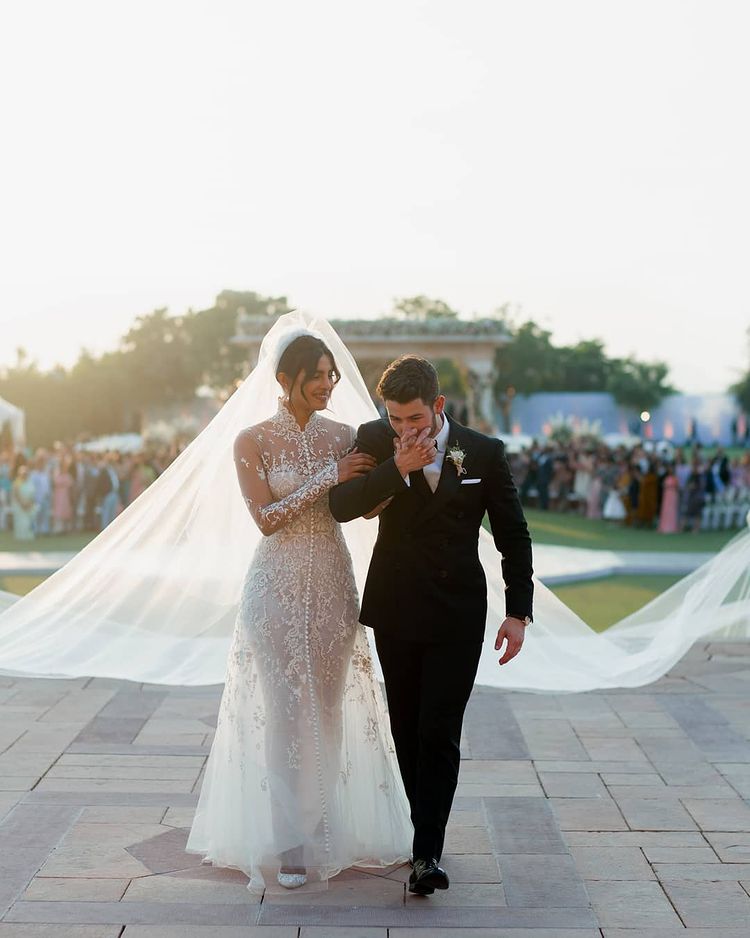 Image / @priyankachopra
Serena Williams's Alexander McQueen – $4,943,000
Serena William's looked breathtaking in her princess gown by Sarah Burton for Alexander McQueen.
Image / Metelus Studios 
Yumi Katsura's White Gold Dress – $8.5 Million
At $8.5 million, this masterpiece from Japanese fashion designer Yumi Katsura was crafted from the finest silk and satin. This expensive gown also features a collection of precious gemstones and displays intricate hand-stitched zari embroidery. A total of 1,000 pearls and a precious rare 5-carat white gold diamond embellish this gown, but the centrepiece is the 8.8-carat green diamond.
Via two57.com
The Diamond Wedding Dress – $12 Million
The pièce de résistance – this collaboration between designer Renee Strauss and jeweller Martin Katz resulted in this gorgeous Diamond Wedding Gown. Made in 2006, this beautiful dress is made from the finest silk fabrics and contains 150 carats of diamonds. Apparently it's still up for sale.
Via FinancesOnline
Written by Ellen Kirkness