Well.. Another marriage break-up becomes official!
Monday night's episode of Married At First Sight made us a little teary when John wrote Polynesian lover Deborah a note as a sensible farewell and good luck. It just wasn't a compatible relationship!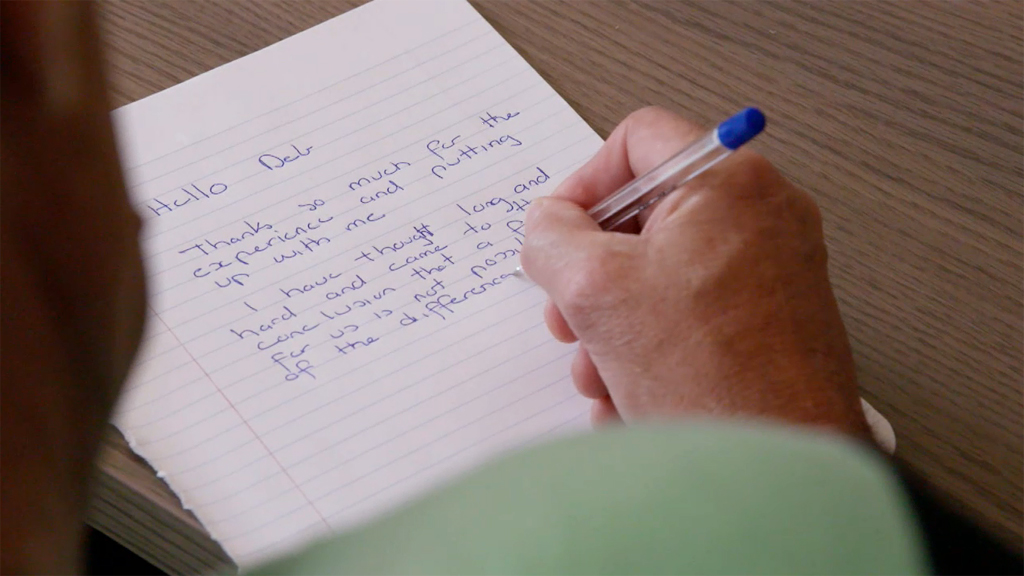 Image via Channel 9
Meanwhile, Cheryl has returned to find love.. again!
Meeting up with 'relationship expert' and psychologist John Aiken, she desperately needed to chat about her experience on the show and a drop a bombshell bigger than the night before. Cheryl now has an attraction for jilted Groom Andrew! Maybe because he just looks sad all the time?
"I'm single, I've kind of only have one opportunity of doing this so it would kind of be silly for me to let this opportunity slide," Cheryl tells Aiken. "At the dinner party, Andrew and I did get along really well, now with me being single, he's single, would there be like any way of like, I don't know maybe experiencing something there…?
After a good discussion, John states he will find out if Andrew is keen. And if so, he'll set them up on a first date! Yay!
Image via Channel 9
 Anyway! We cut to Cheryl's date with Andrew. Of course, he is a little confused but interested..
'It was a complete shock to get the phone call from John to say that Cheryl had expressed interest in me… It put a bit of a smile on my face to be honest. Cheryl looks great, she's super pretty and there's something about her tonight that's a bit warmer then what I expected'.
We don't know about you, but things are beginning to heat up!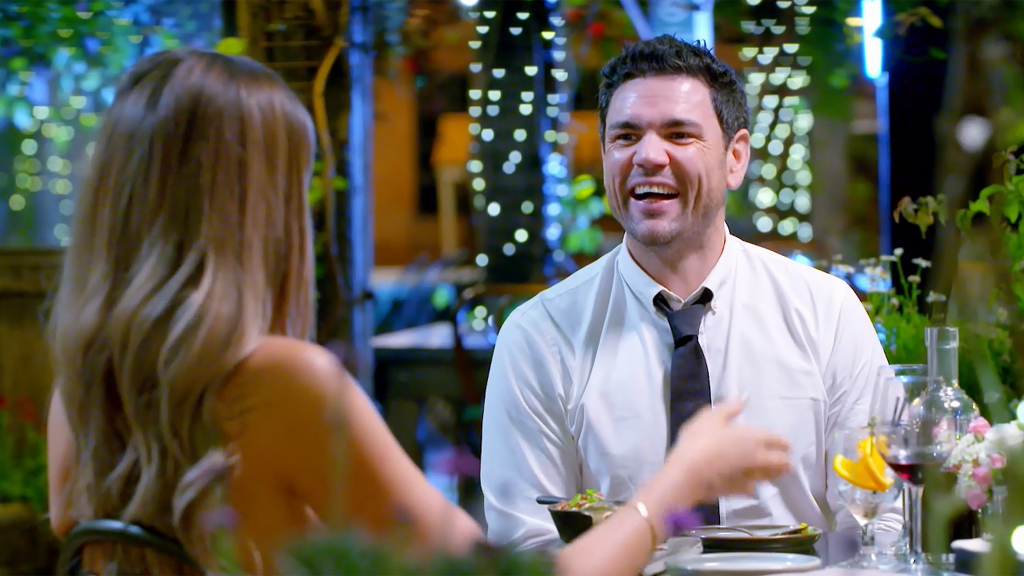 Image via Channel 9
The episode also gave us a glimpse of the brand new apartments which the couples will be moving into.. and boy did they!
Along with everything new, Alene decides to give partner Simon a makeover. Against the idea, he reluctantly goes because he was probably won over by Alene's puddy cat eyes. A few moments later and we are greeted with this!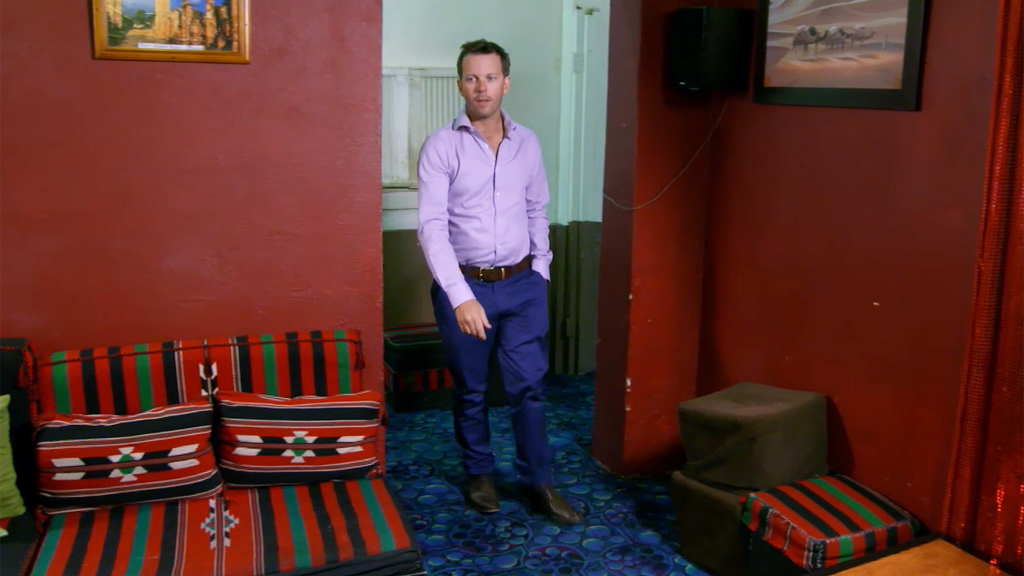 Image via Channel 9
The fro is gone!
Simon looked a little uncomfortable with the removal of his golden hair and change of clothes but alas, Alene makes him dance with a random belly dancer. Everybody wins!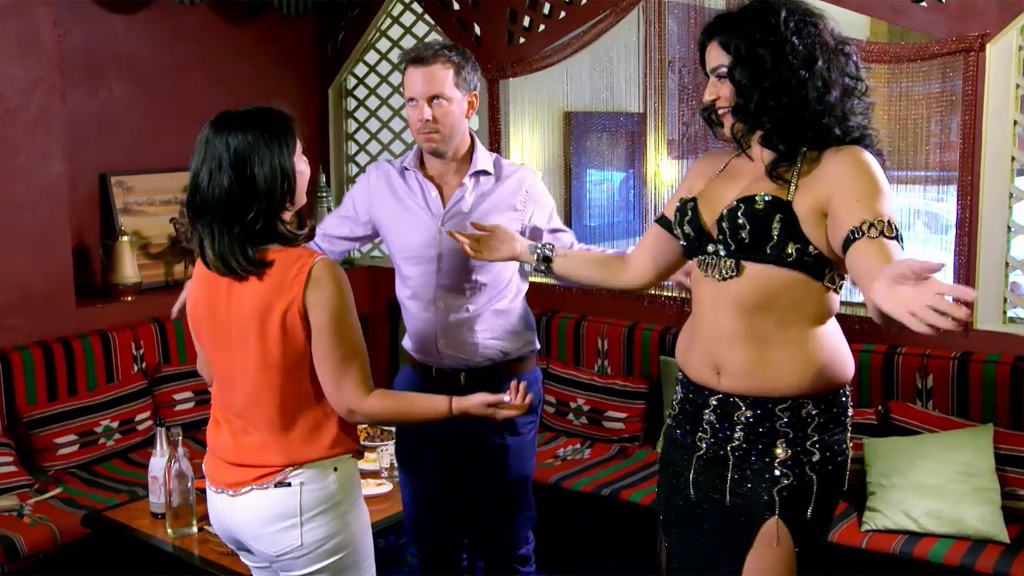 Image via Channel 9
What did you think of the episode?