Zahra and Zaid's proposal story isn't your typical story! Zahra decided to pop the question to Zaid. She didn't have anything particular planned and no rings involved. The couple's university classes had finished for the day and the two were sitting and chatting when she decided to ask, "Can we get married? to which Zaid replied immediately, "Of course!"
The couple's wedding was spread out over a week. A week before the ceremony, Zahra's family threw a party for her called a Dholki where everyone eats, sings, dances and play music to celebrate this new beginning.
Bring a Pakistani bride, the day before the ceremony a traditional Mehndi party was held at the Marriott where the bride applies her bridal henna. The event was decorated beautifully with bright colours and hues coordinated effortless by Chandni Events.
The couple decided to have an intimate religious ceremony at the Avalon Wedding Gardens, Tamborine Mountains where 60 guests joined the couple to witness their special union.
Continuing their wedding festivities, the couple celebrated their marriage at the Marriott in Surfers Paradise.
Zahra looked like a vision perfection, wearing traditional attire for both her religious ceremony and cultural wedding ceremony.
A gorgeous celebration for a beautiful couple! Congratulations to Zahra and Zaid!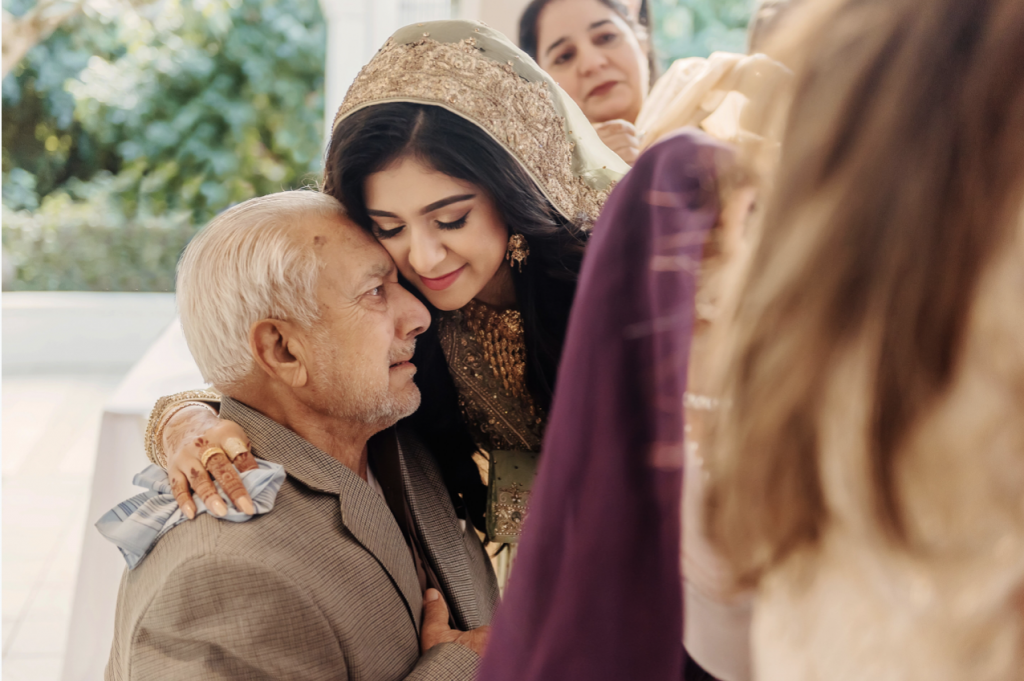 Photographer: Evernew Studio, Ceremony Venue: Avalon Wedding Gardens, Tamborine Mountains, Reception Venue: Marriott Surfers Paradise, Cinematographer: Sugarmill Road, Celebrant: Imam Imran Hussein, Wedding Planner: Chandni Events, Bridal Headpiece & Dress Designer: Republic Womenswear, Bridal Shoes: Christian Louboutin, Engagement Rings: Angus & Coote, Groom's Suit: Ted Baker, Cake Designer: Flower and Fondant, Hairdresser: MissBliss Hair, Makeup Artists: Jasmine Hand
Written By: Alessandra Fasanella
Feature Image Via: Evernew Studio