Your guest list is going to be a mixed bag. There's the people you want to invite, the people you have to invite, and the people who really stand out (though you're unsure whether it's for a good or bad reason).
You'll likely encounter the following caricatures at almost every wedding you attend (or have), so it's best to brush up on who they are.
The Social Media Queen
Forget it being your day – the Social Media Queen basically has her followers convinced she's the one getting married with all her Instagram and Snapchat coverage. You'll find the SMQ taking selfies at inconvenient times, like during your ceremony or in the background of one of your photos (because the light is really good).
The Critic
Beware The Critic. This is your distant relative or least favourite in-law who has a lot to say on every single one of your choices. Wore ivory instead of white? You're hiding your pregnancy. No seafood on your menu? You're cheap. Your choice of flowers? Tacky. The Critic is often using these criticisms to hide their jealousy, so pay no mind.
The Bachelor
The Bachelor can either be a guest or a groomsman – as groomsmen enjoy a "higher status" on your wedding day, the single ones might use this to their advantage. Expect to see The Bachelor chatting up your single friends, dancing with everyone's mum, and leaning against the bar in order to look effortlessly cool.
The Amateur Photographer
Don't worry if your photographer pulls out at the last minute – you can expect at least one dedicated guest to have their phone out for every pivotal moment. We're kidding; you should definitely worry because Aunt Linda's iPhone 3 camera is not a suitable substitute. You'll find the Amateur Photographer getting in the way of the professional one.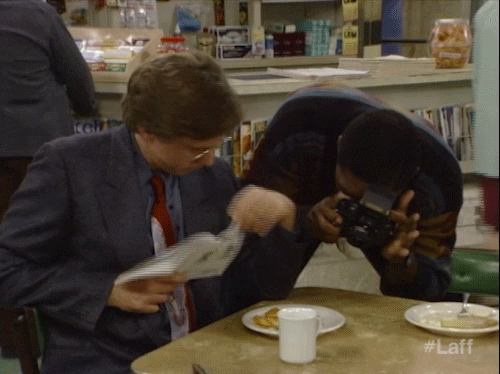 The Drunk Uncle
Thought this was a cliché, did you? You'd be surprised at how many drunk uncles/grandfathers/distantly-related-male-member-of-the-family there are at every wedding. The Drunk Uncle has plenty of inappropriate comments up his sleeve and will probably ask your friend to sit in his lap for the group photo.
The Early Bailer
Look, we can't judge someone for wanting or needing to leave a wedding as soon as they can – unless their reasoning is terrible. Usually when people leave early, it's because of work or other commitments, though there are some who just want to show face and leave. Expect the Early Bailer to head for the doors the second you knife touches the icing of your cake.
The Single One
This poor character is the one who gets the "when will you find someone nice?" speech at least 7 times during your wedding. You gave them the option of a plus one, but their current status is so single that they didn't even bother looking through their phone contacts for possible date options. You'll find the Single One drinking and watching the party from their seat, or hiding behind their group of friends from your nosy aunt.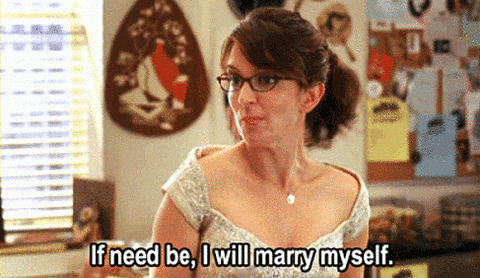 The Emotional Wreck
Most likely a family member or a close friend, the Emotional Wreck hasn't stopped crying since they saw you in your wedding dress. If this person happens to be in your bridal party, make sure they're not on speech duty as well – speeches already go on for a while, no one wants to listen to indecipherable gibberish.
The Partier
You can trust The Partier to bring on the good times – just give them a look if no one's on the dancefloor and they'll get everyone moving in no time.  They're the life of the party and will probably end up leaving your wedding with 20 new friends. Expect them to possibly get a little too drunk, so keep an eye out.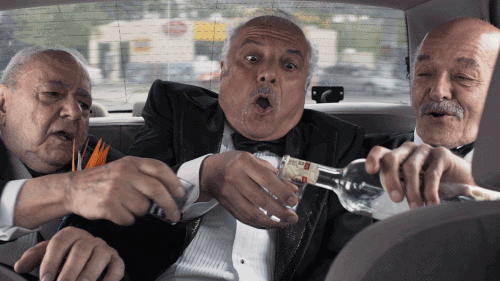 The Attention Seeker
Don't be surprised if you catch the Attention Seeker wearing white on your wedding day – they're just here for their "all eyes on me" moment. Maybe you have a bit of bad history with the Attention Seeker that you never really cleared up; either way don't let their pettiness get in the way of your big day.