Children are a blessing (sometimes in disguise), and can be a big part of the Special Day, particularly the Flower girls and Page boys who sometimes tend to steal the show!
So, of course, they must be dressed to impress and we've scoured through the internet to find the best places to shop for your flower girl and page boy attire online!
Ranging from baby, toddler, little and big girl sizes, Nordstrom offers great quality and prices straight from the US. This ballerina dress starts from only $200.00.
Mischka Aoki offer stunning designer couture gowns for your little princess complete with floral embroidery, intricate beading and layers of lace.
One of Australia's leading department stores, David Jones has a range of contemporary and fancy dresses for your flower girl. We are loving this pretty Sophia piece covered in lace.
Complete your dream wedding with matching gowns! Stellina has exquisite flower girl dresses from satin to french lace. Fantastic for a big girl, these looks are both contemporary and adorable.
Myer offers a variety of baby, toddler and girl sizes suited for all flower girls. Tradtional white combined with floral embroidery has never seemed cuter. Make your flower girl dazzle and impress with this Origami sleeveless gown. Perfect for summer complemented with a cardigan for cooler seasons.
The gentleman-to-be, Industrie can help you with all page boy attire. From blazers, shirts and ties, why not shop and stop at one destination?
Add a splash at colour with Marks and Spencer! Overseas shipping has never sounded better and with the option for 3 piece suiting, why not splurge on the little man?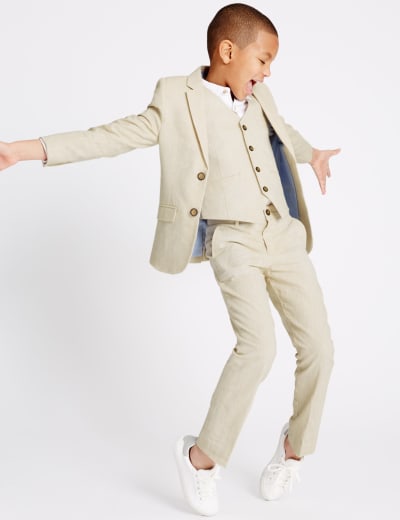 Summer wedding? Achieve that classic look with this H&M blazer. Pair it with coloured chino trousers for a great clean casual style.
Give a little colour to your page boy with white, navy and grey options. This Fred Bracks blazer can be paired with a clean white shirt or patterned for a sleek modern look.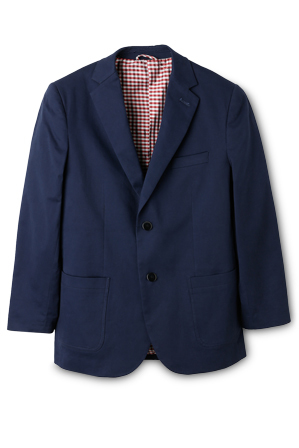 From toddlers to teenagers, Kelly Country has the right suit and fit. Starting from $99.00, outfitting your page boy will have him looking dashing for any Wedding event.
The name says it all! Tutu Du Monde stocks a range of sparkling, whimsical tulle gowns that will leave you dreaming of a cotton candy wonderland!