Airbnb has become one of our favourite alternatives to hotel accommodation – encouraging travellers to create a world where people can belong anywhere, even getting the 'authentic' feel of a destination (who doesn't want to live in Paris?)  And think of all the money you save. It doesn't hurt to splurge on that five-course tasting menu now, does it?
More and more brides are skipping traditional wedding venues and renting everything from a farmhouse in Florence to a modern home in Bali for their ceremony. Before you book a hotel for that walk down the aisle, check out our list of the top five most enchanting Airbnb properties for weddings.
1. La Selva Giardino del Belvedere, Montevarchi, Italy
Surrounded by luscious olive groves and ancient oak trees in the Chianti hills, the 17th-Century stone farmhouse comes with a stone amphitheatre for your wedding ceremony, plus a pizza oven in the garden for an authentic reception dinner experience!
Book it here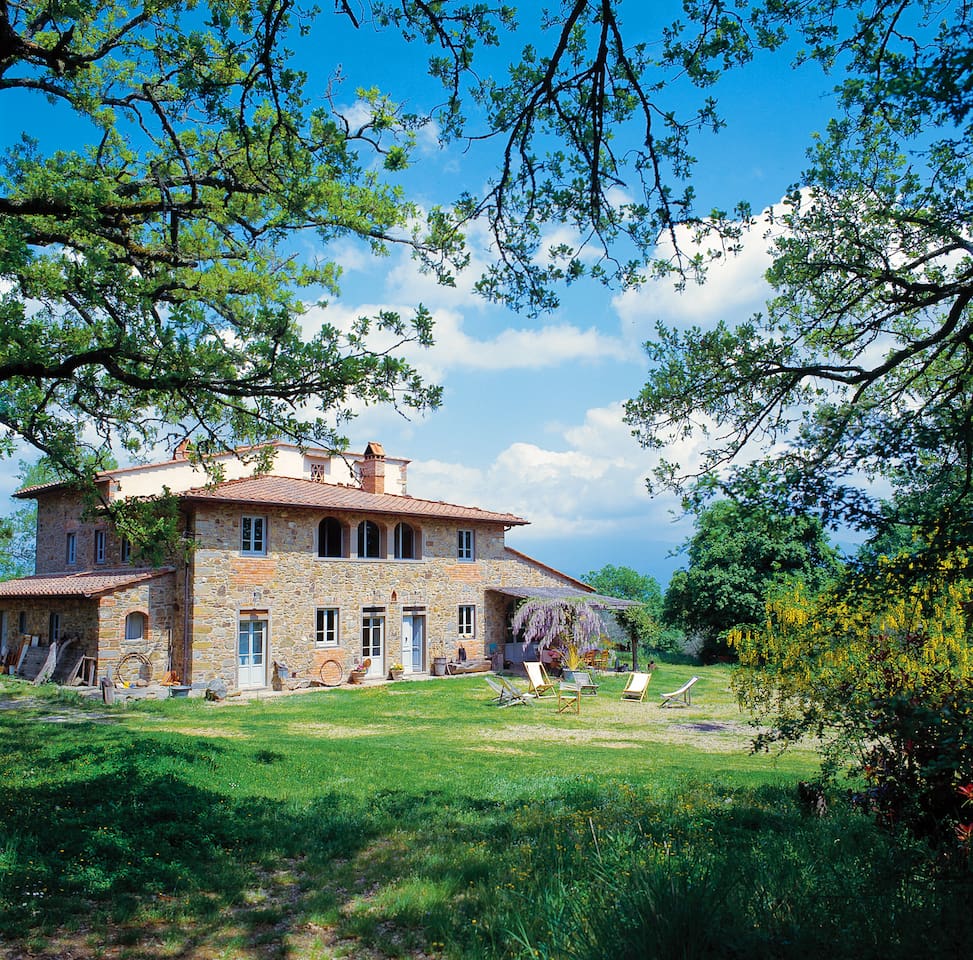 2. Eminyak Villa, Bali, Indonesia
Brides looking for a more tropical destination have fallen in love with this modern villa in Bali located within walking distance of the beach. It feature six bedrooms and bathrooms, and is extremely spacious with two incredible outdoor pools. It's the ideal location in Seminyak to enjoy leading up to your ceremony, too.
Book it here
3. Butley Priory, Suffolk, England
Who doesn't love a good novel by the Bronte sisters? Consider getting married at this 14th Century monastery to bring the classic reads alive. It's set on eight acres of private parkland just two hours from London. Deep in the countryside, it's the perfect oasis to relax in the company of your favourite people.
Book it here
4. Historic Stone Villa, Crete, Greece
Get away from it all in the middle of Crete with over 5,000 square feet! Built in 1900, this venue is large enough for your guests to stay in without feeling claustrophobic. Remember, don't forget to ask questions—your host will likely have great recommendations for local caterers, floral designers, musicians and more!
Book it here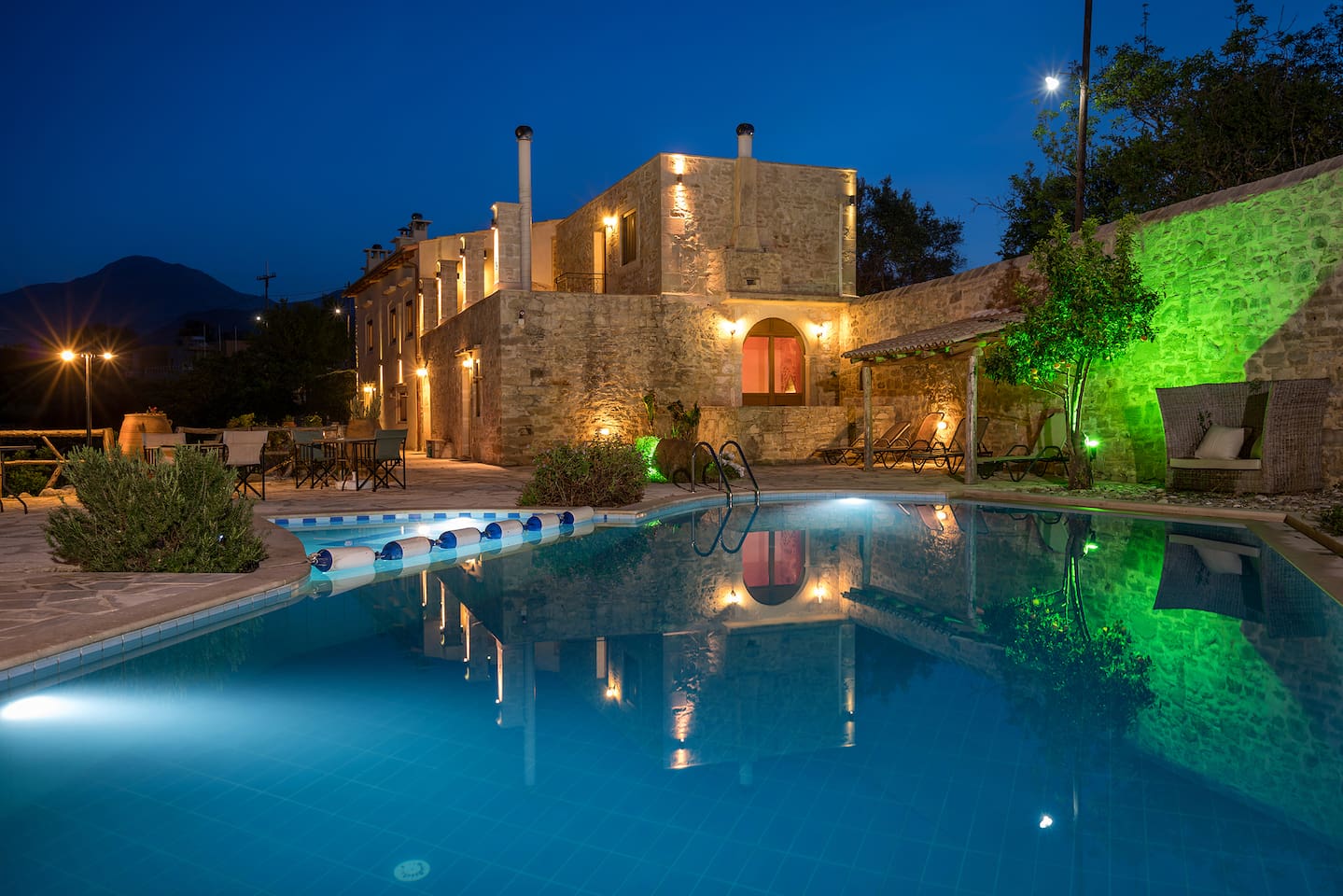 5. Dairsie Castle, Fife, Scotland
When the current owners bought Dairsie Castle in the '90s, it was rebuilt and restored to its original medieval character with all the comforts of a modern family home. Why do we love it? This castle is the ideal setting for that fairytale wedding you've dreamed of!
Book it here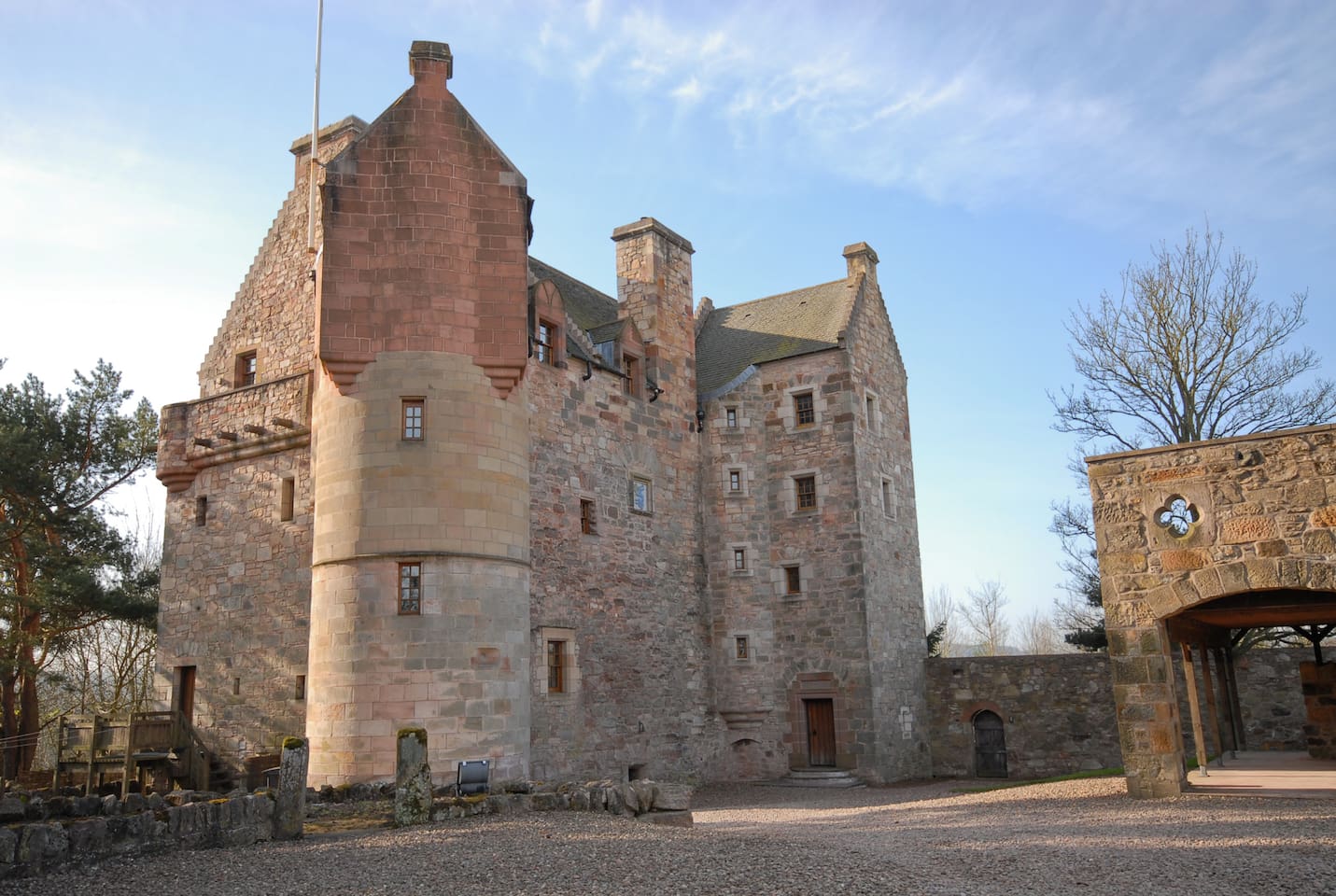 Images via Airbnb
You may also like: 
12 Unique Destination Wedding Venues in Australia 
I'm Having a Destination Wedding, What Do I Have to Pay For? 
5 Key Trends for Destination Weddings According to DWP Congress