Chapels don't only exist in Vegas..
Weddings tend to be a grand affair, but what about the ceremonies that require a small amount of guests? Chapels are intimate, picturesque and a sweet idea for a Bride and Groom who don't want all the fuss and muss of noise, people and parking!
For your pleasure, check out the most dreamy chapels located all over the world! #WewanttogotoBoraBora!
1. Turtle Bay Resort, Hawaii
The island, the view!
This glass pavillion is located on Oahu's north shore which overlooks the ocean. Seating up to 50 of your closest friends, this chapel could be a better reason to celebrate your happy day!
Image: Pinterest
2. Disney Grand Resort, Florida
A fairy tale wedding that could end on a roller coaster? Who knows.. this may just be your thing. With dressing rooms for both Bride and Groom and seating up to 300, the storybook island is where dreams come true.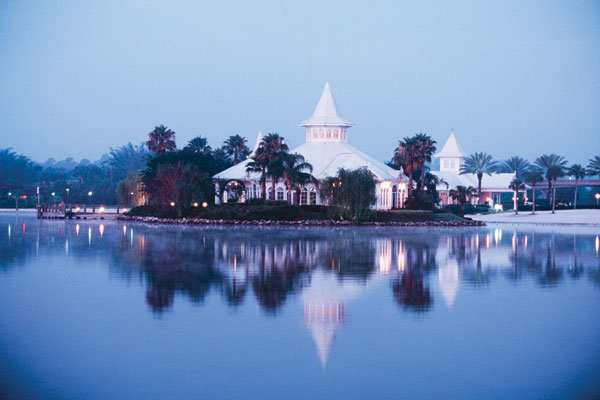 Image: Pinterest
3. The Intercontinental, Bora Bora
An exotic wedding can only happen in Bora Bora. With stained glass windows and floor, the Bride will walk on water!
Image: Pinterest
4. Great Barrier Reef Chapel, Queensland
Surrounded by tropical gardens both ground and underwater, the Alamanda Resort in Palm Cove is the perfect venue to this glorious affair.
Image: Pinterest
5. Crystal Chapel, Guam
Beautiful white marble and blue glass walls, this chapel fills us with so much happiness and splendor!
Image: Lifestyle
6. Raffles Resort, Canouan Island
In the very exclusive Canouan Island, this chapel is nestled at the Raffles Resort. If you are looking for an authentic experience, look no further!
Image: Pinterest
7. Grand Wailea Resort, Hawaii
If you've ever dreamed of flower headpieces while wearing a Hawaiian skirt, this is the place! With a traditional clock tower and building structure, Hawaii knows how to offer more than a tropical paradise.
Image: Pinterest
 8. Infinity Chapel, Bali
The Infinity Chapel is without a doubt the most iconic building in Bali. With the Balinese sea as your backdrop, this chapel has a triangular structure that points right to the heavens!
Image: Pinterest
9. Royal Playa Del Carmen Resort, Mexico
Featuring floor-to-ceiling panoramic windows that overlook the breathtaking ocean, The Royal Playa Del Carmen Resort is an exceptional chapel for your Caribbean wedding!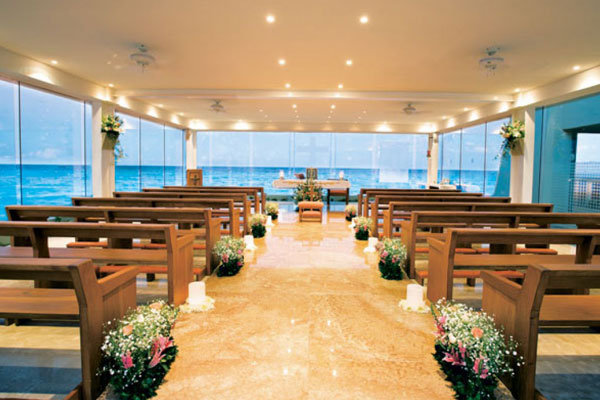 Image: Pinterest
10. Blue Horizon, Cairns
Announce your vows against a stunning tropical backdrop from Cairns' only waterfront chapel situated on the stunning foreshore of the Cairns inlet!
Image: Pinterest
11. Barcelo Bavaro Palace, Dominican Republic
On tropical grounds next to a reflecting lake, this Catholic chapel at the Barcelo resort is dreamy with natural structure.
Image: Pinterest