What we love about this colour — that seems to make its orbit of the fashion world more frequent than other trends — is how its transitioned from girly and overly feminine to a resurgence of millennial moments. The dusky shade has turned heads in the fashion world recently, which has made it a commanding colour in the retail world again, and we can't say we're complaining!
From blushes and pink lemonades, take a look at our favourite millennial pink looks for autumn.
THE PINK BOMBER-SHELL
Topshop Spring 2017 collection is all about this silk-jacquard bomber blouse. Perfect for the waistline, wear it, flaunt it with high-rise jeans.
Image via Net-a-porter
HIGH-RISE CROP ROCKET
Citizens of Humanity's classic silhouette bottoms has been updated in a cropped length and pink hue. Show it off with some leather sneakers or black pumps in the evening.
Image via My Theresa
LACED UP TRIBAL VIBE
The mini-skirt obsession continues with suede fabric and a travelling lace. Layer this skirt with your favourite boots.
Image via Chicwish
FENTY QUEEN
Every girl loves a little satin footwear – a bow styled sneaker by Rihanna is no exception.
Image via My Theresa
TURTLE NECK CASHMERE
The ultimate relaxed fit vibe, Tomas Maier's cashmere sweater gives us throwbacks to school days. Wear yours layered over sleek leggings for an luscious finish.
Image via My Theresa
GUCCI PEARL GLOVES
Gucci knows the sophisticated life; lambskin pearl embellishment gloves are ideal for the cool season ahead. Warm up girls.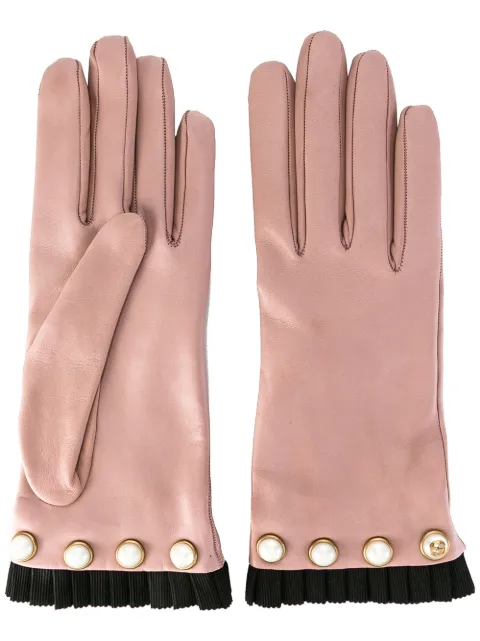 Image via Farfetch
You may also like: 
This is the Trending Hairstyle of 2017
Three Major Things People Notice About Your Outfit