First night butterflies are over!
The premiere of Married at First Sight has left us in shock and awe with 20 single people getting hitched on national television!
The fourth season has broken boundaries by pulling a Big Brother on the Aussie contestants who first get married then all live under the same roof. 10 marriages in one complex.. what could be more delicious?
After the first episode, we can tell there will be more juicy details awaiting us.
Check out the Married at First Sight episode 1 recap below!
The Plot
Let's start with the basic plot for those of you who are new to the show, shall we?
The show introduced us to Melanie Schilling and John Aiken, both relationship psychologists and Dr Trisha Stratford, a clinical neuropsychotherapist who helps clients fulfill their spiritual growth.
Evidently, they will decide who gets married to whom based on each contestants personality profile. Whaaa?
It's true. If these psychologists can truly love match, what could really go wrong? Let's meet the lucky couple below!
Sean and Susan – The Sweethearts

Image via 9now.com.au
It was a real treat watching these two lovebirds hit it off at the ceremony.
The story begins with Sean, 35, a once-married father of two who lives and works at his farm in Queensland. Being a miner also, Sean happens to be extremely unlucky in love due to his isolation from society.
It wasn't until we met Susan, that this story might just work for both of them – and us!
Susan, 37, a strong committed woman yearns for love. Living in Perth and working as a miner/truck driver, we seem to believe how ironic this twist of fate could be. Then came the ceremony..
It was a little shocking that the groom was not at the ceremony before the bride, but as all women know, men always seem to surprise us. Susan, patiently waiting even asks the celebrant if he was the priest! Yikes
A couple of minutes later and we see our new favourite farmer riding a horse into the ceremony. The love was constant and instant when Susan gazed into those country eyes and immediately wanted to hold Sean's hand.
We believe this was a happy ending indeed. The vows were traditional but sweet with Sean mentioning he won't leave the toilet seat up during the night and Susan enjoying every kiss they had. It wasn't until the couple realised they lived on either side of the country!
Will Susan and Sean continue to be happy? Find out next week with our Episode 2 recap!
Jonathon and Cheryl – The Funny Couple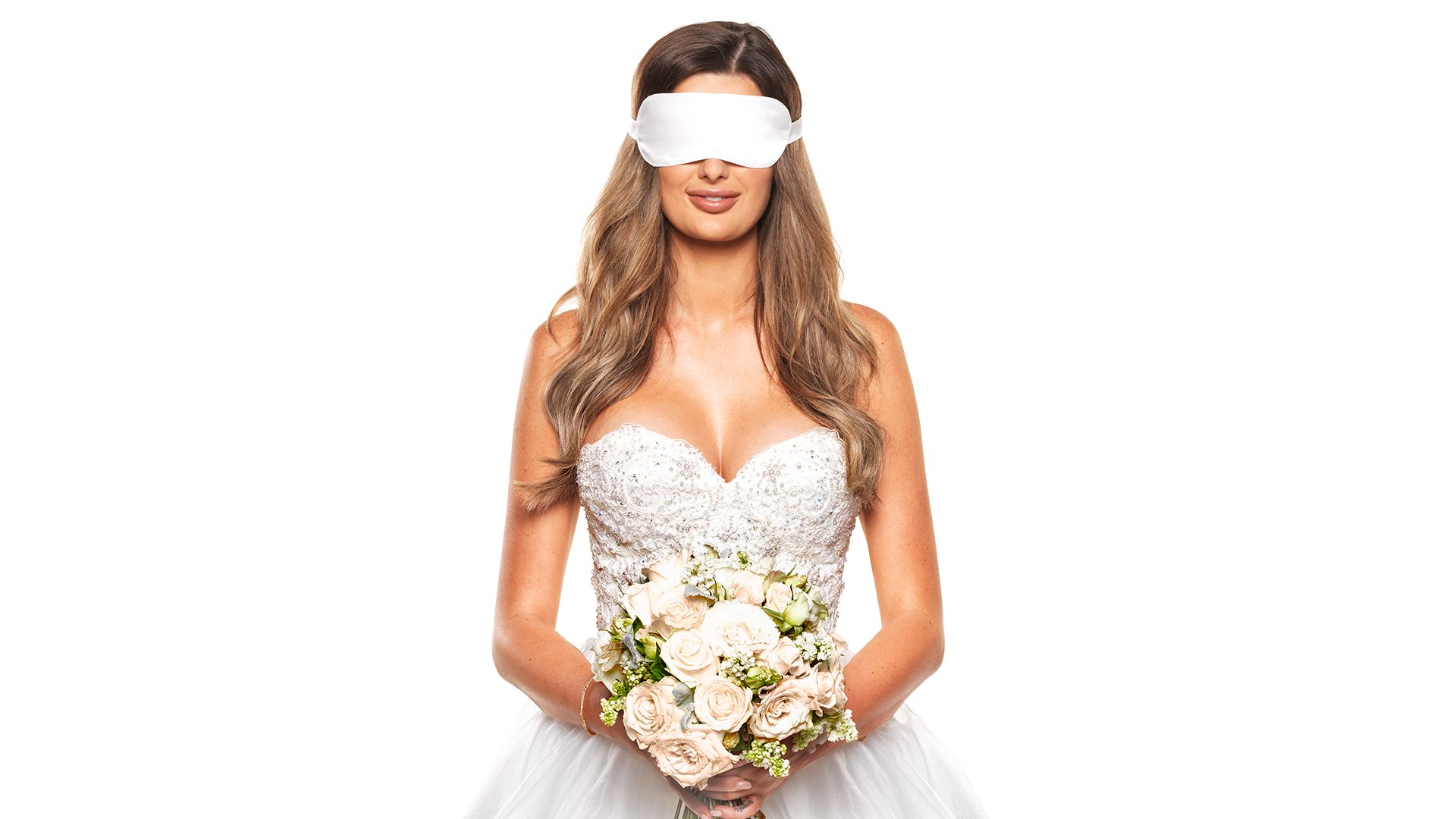 Image via 9now.com.au
Well, we're not sure if this is going to work out!
There was definitely drama when Jonathon and Cheryl celebrated their happy day on national television. But first, let's meet the dynamic duo.
Jonathon, 29, is a fussy peacock, no doubt about that. Living the life of luxury in Queensland, Jonathon is an entrepreneur and takes his career very seriously.
Cheryl, 25, a high-maintenance adult struggled when we first met her last night. Shedding tears, the Irish bombshell felt overwhelmed when twins Sharon and Michelle called her 'princess shrek' during the shows introduction. But, the trooper she was, faced the cameras and continued to find that prince charming.
Psychologist Melanie Schilling states that humans have '7 seconds to form an impression' of someone when they first meet. And we could tell once Cheryl hesitantly stepped out of the car and gazed at Jonathon.
'You are so small!', said Cheryl. Proud and laughing, Jonathon mentions Cheryl's height which she reluctantly said she was hearing heels. Liar!
As the ceremony progressed from the Botanical Gardens to the reception at Centre Point Tower, Jonathon began to feel the pressure from his new wife's father. Did anyone else see that knife under his kilt?
The biggest drama of the night was Emma, the jealous ex-girlfriend who began to doubt the couples future on and off camera. An argument soon erupted with Cheryl's sister approaching Emma to stop the 'bad-mouthing' but was then pulled away before anything could start. Who invited her?
It seemed Cheryl wasn't fussed at all by this. Jonathon then clarified he didn't know what was actually happening with Emma – who said she loved him at the reception! This is too much..
The couple left for their hotel which they disputed who would be sleeping on the couch. Alas, this was not the case, and they shared a kiss before bedding and cuddling together.
Were Jonathon and Cheryl your favourite happy couple, or was Sean and Susan? Let us know!