If there's one thing the Kardashians know it's how to throw a party and celebrate in style! Whatever the celebration you know it's going to have some show-stopping factors and we are here for it!
Most of us may not have the budget to throw a party like the Kardashians but if there's one thing we know it's that you can draw inspiration and recreate anything to suit your budget.
So here's what we've learned from the Kardashians when it comes to planning your kids' next birthday party.
Balloons Galore
Balloons are always fun! Using balloons to create a visually stunning backdrop will create a stunning ambiance and set the mood for the party. Go as big and colourful as you desire! Take inspiration from Khloe Kardashian's daughter True's birthday parties which are always flooded with more balloons than the eye can take in!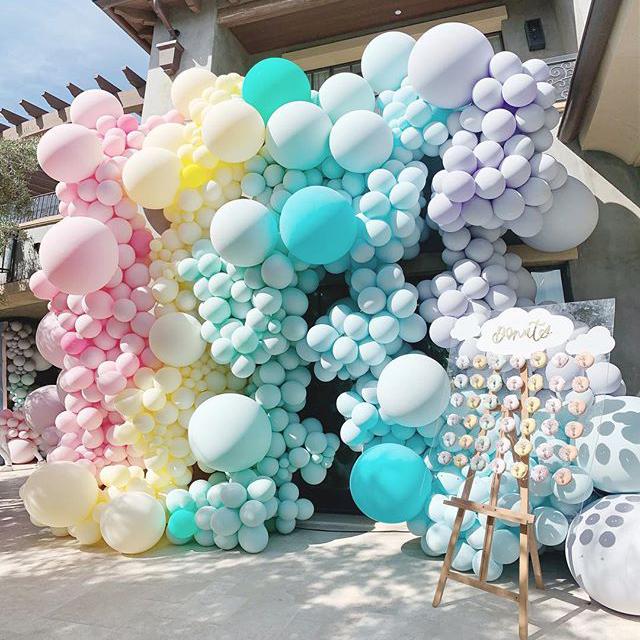 Create a Mini Theme Park Experience
Kylie Jenner created an epic experience for her daughter Stormi's 1st birthday and although it might be a tad out of budget, creating your own version of a mini theme park for your kid's next party will surely be their dream come true.
Go All Out On A Theme
Kids and adults alike love a good dress-up party, and Chicago West was one lucky girl with her Alice in Wonderland-themed party to celebrate Chicago West's first birthday. Transport your kids to their very own wonderland with a fun superhero-inspired theme, favourite tv show or their favourite animal.
Create A Gorgeous Photo Backdrop
Make sure you capture memories of your kid's special day in front of a focal point like a stunning backdrop. Balloons, hedges, florals all work to create that beautiful distraction-free backdrop.