You're ready to take the next step and spend the rest of your life with your other half, so now it's time to choose the perfect ring and make it official!
Whether you're a Boho bride or ultra-glam bride, Michael Hill Jewellers have a ring to suit your unique bridal style, so scroll through and be inspired by these head-turning engagement rings.
Minimalist Bride
This Bride is all about less is more, with a style focus on clean lines and modern structure to make her chic statement. If you're this Bride, these chic Michael Hill rings are the ones for you.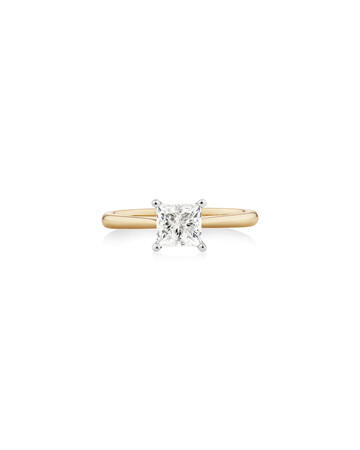 Solitaire diamond engagement rings are absolutely timeless, combining classic elegance with modern simplicity.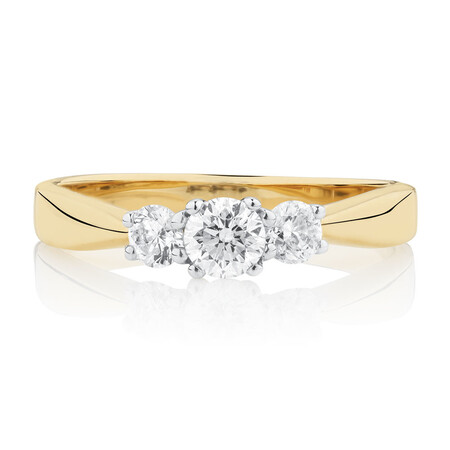 The three stone style is a classic, giving you an elegant sleek look that represents your past, present, and future as a couple.
This beautiful minimalist bride Ebony rocked a beautiful everlasting favourite, a solitaire. "I just wanted something classic… my husband gave me a solitaire as it won't go out of style."
Ultra-glam Princess Bride
This Bride is all about more is more! She has always dreamed of her royal princess moment in her big white gown and her style focus is grand and opulent. If you're this type of bride these Michael Hill sparkling rings are the perfect fit.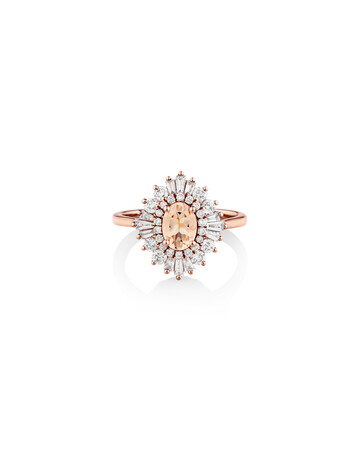 A stunning combination of diamonds and morganite! Morganite is a popular choice for alternative engagement rings. This beautiful, blushing gemstone is feminine and timeless.
This eye-catching set gives you double the love, with a beautiful engagement ring and a perfectly matched wedding band in one.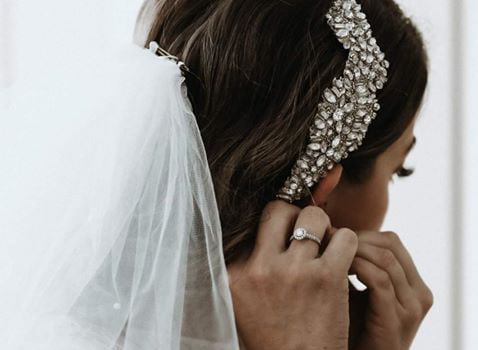 This glamorous bride Meagan opted for a sparkling halo design, "I love how timeless and elegant my ring is. I catch myself staring at it often and realising how lucky I am to be married to the man of dreams and how he picked the perfect ring for me."
Boho Bride
The Boho Bride is all about looking effortless! Her style focus is stunning flowing pieces that have a distinct soft and romantic look inspired by nature. If you tick these boxes, these unique Michael Hill rings are perfect for you.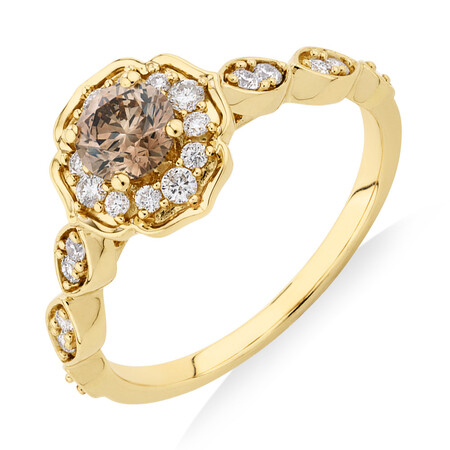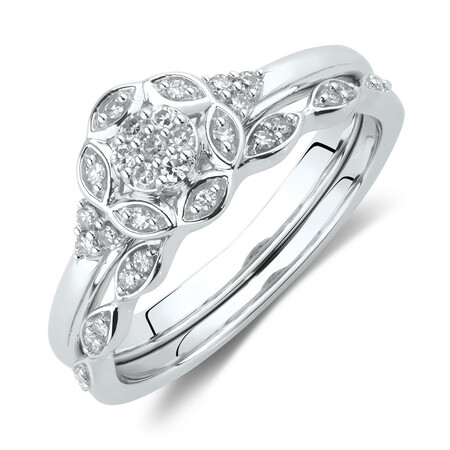 This gorgeous Boho Bride Jess opted for a pear-cut design. "I love the way the pear shape elongates my finger, it's a little different and non-traditional, but still timeless and classic which is my style to a tee. The double halo adds the right amount of bling and catches the light in all situations. Most of all I love that it was chosen just for me by my beautiful husband."
Enjoy the decision-making process, Fairies! We know there's something right for every bride in these beautiful Michael Hill collections.
Feature image supplied by Michael Hill.