The dreaded thought of what to get as an Engagement Party gift … we couldn't agree more. Not to worry, our do's and don'ts of what to purchase for the happy couple might just be the thing that saves you!
The Do's
1. The basics
Keep it simple with a simple book for two. Even the most useless cook can get some good ideas from the basics.
Image from Real Simple
2. Stamp it
Give the newlyweds a reason to stay at their new address with a customized return stamp. A great idea for RSVP's and any seasonal event!

Image from Real Simple
3. A constant reminder
The eternity box – we're hoping! Show that you're really thinking of them with a wooden keepsake box. This is great for storing invitations, jewelry and photos.

Image from Real Simple
4. A Christmas tradition
This engagement gift will be the start of many more personalised decorations. Prepare ahead with a custom made Christmas bauble for the newlywed's first tree!

Image from Etsy.com
5. An assorted gift box
A gift that relates to both bride and groom! This gift box is surely a crowd pleaser. Add an assortment of bathroom soaps, chocolate and wine, even cigars to blow them away.

Image from Marigoldgrey
The Don'ts
6. Set of Spoons
Though a Bride will be showered with kitchen gifts prior to her wedding, there is minimal need for personalised spoons. A kitsch gift idea with no real use in the household!

Image from Real Simple
7. A personalised photo frame
We appreciate how photogenic our newlyweds are, though we don't think much of this engagement gift. Handy tip, try a set of simple photo frames. They can be positioned throughout the house and make for everyday use.

Image from GiftsOnline4U
8. A book on relationships
We understand that relationships and marriages don't often last forever, but a self help book might be a disaster. Don't stress your bride-to-be, keep calm and support that labour of love!
9 Engagement ring dish
Rings are an essential and important part of a brides wedding day. Needless to say, this gift idea isn't. Even we could think of a million uses for a dish!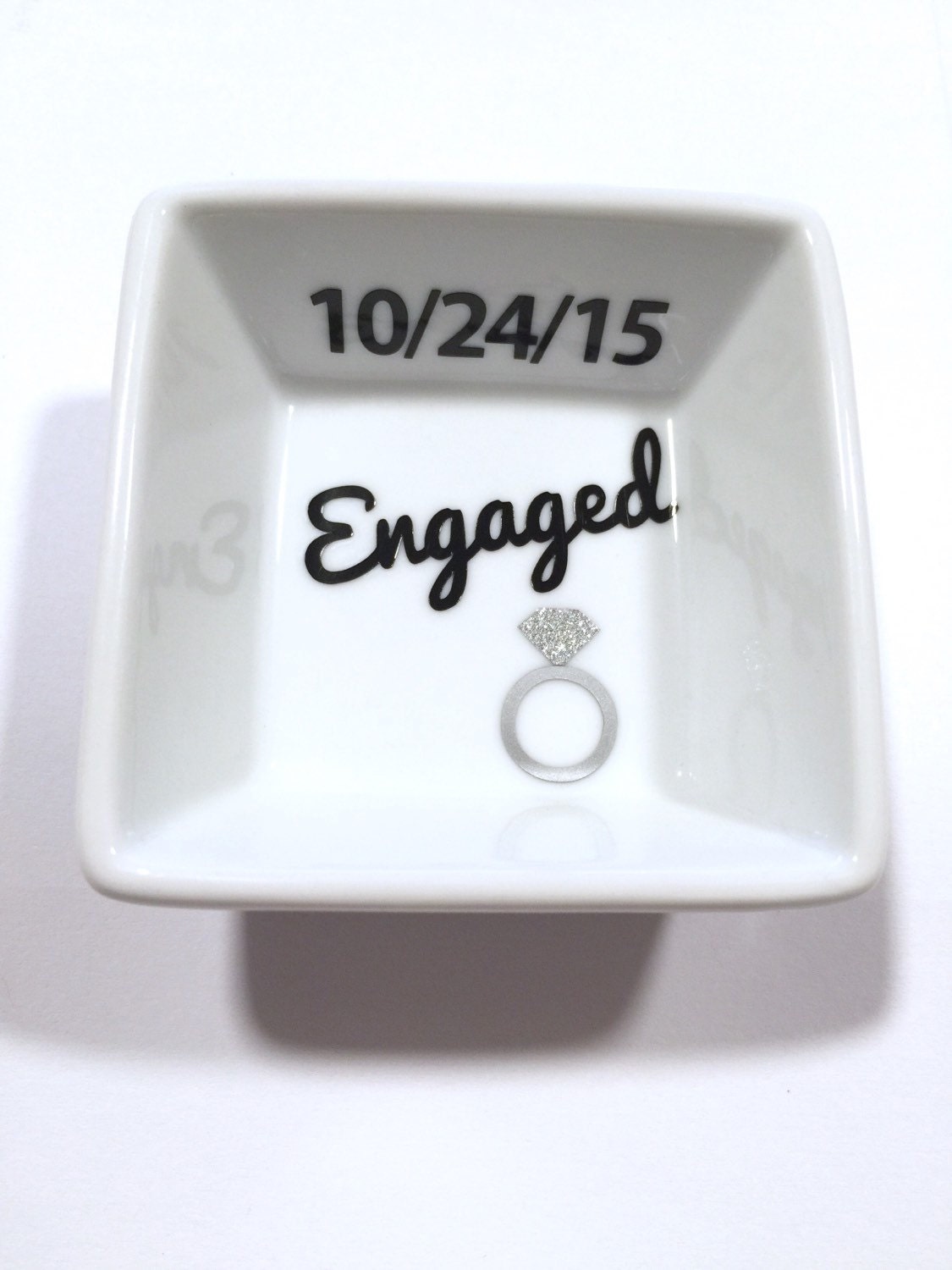 Image from Etsy.com
10. His and Her pillows
There's something about these pillows that doesn't fit right…
Main image from  Real Engagement: Mary and Onick