It's a long-standing Wedding tradition that Brides wear something old, something new, something borrowed, and something blue.
We understand the reasons are purely for luck but if you're looking to add some creativity, there are many stylish ways to incorporate an old custom in a new way.
If your unsure with how this works, lets us give you the facts!
Something Old is a symbol of past and tradition, usually an heirloom.
Something New, a symbol for a Bride's new life and will stay with her until she can pass it down to her children.
Something Borrowed is traditionally borrowed from another happy bride, and can symbolise borrowed happiness.
And Something Blue is a symbol for fidelity, purity, and love. For a Catholic Bride, blue is a symbol of the Virgin Mary.
Image via WeddBook
1. Something Old
There will always be an ongoing trend for vintage looking accessories. And it won't be going away anytime soon!
We sure do love the idea of wearing your mother's or grandmother's jewellery on the big day. It might be a brooch, garter, neckline or a pair of earrings. Hey, if your a brand lover, why not try Etsy for that luxurious vintage look.
A vintage car could be used as something old as it's associated with ancestry and heritage.
Image via Event Photography
Image via Lost in Love
Image via OneWed
2. Something New
This is a more expensive tradition!
Think simple. Buy a new necklace or accessory you can easily wear with your Wedding dress. Sometimes, a Groom will purchase a gift for his Bride before the ceremony which will easily work in their favour.
Nothing makes a girl jump for joy like a new pair of shoes. Treat yourself to some designer heels that you've always wanted. How about placing something inside or around your bridal bouquet? A lucky coin made for the year of your Wedding is a fantastic keepsake.
Image via Diana Daley
Image via Burgh Brides
Image via Memorable Moments
3. Something borrowed
Something borrowed tends to be every Bride's favourite!
Symbolising the past, it's always a fabulous reminder on your Wedding day and in the new life you are starting. When it comes to the tradition, you can borrow pretty much anything, but we think it's special when you borrow your grandmother's or mothers jewellery!
A borrowed veil or wedding dress is definitely an option, and you can update the lines with tailoring, or wear it as is for a vintage look.
Image via Wedding Venues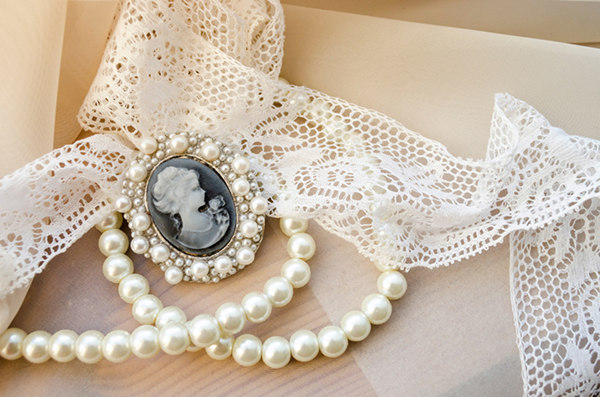 Image via EverafterGuide
Image via Wedding Ideas
4. Something blue
With any Wedding colour palette, a Bride can always find a way to add in a little blue. Every woman adores a new pair of shoes!
You can always add this cool colour to your Bridal bouquet. With options like blue hydrangea, blue hyacinths and blue thistle, the choices are endless.
Perhaps an antique brooch which you can pin to your bouquet. Catholic Brides, have you considered a blue rosary wrapped around your florals?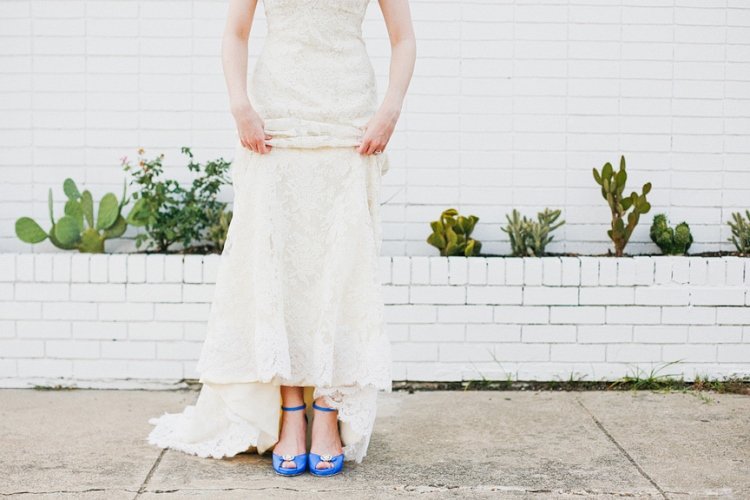 Image via Ireland Wedding Journal
Image via Keywords Suggest
Image via Amm.org