A Bride-to-be can control many things. Best dress, fabulous shoes, even fancy venue. But what happens when she can't control a crucial event before her Big Day? Fear not, we're here to give your Maid of Honour and Bridesmaids the ultimate Hens night ideas!
Maids of Honour and Bridesmaids, listen up and allow us to shed some light on what makes the perfect Hens night without going down the usual path!
From an elegant affair to a night of adrenaline, these great hens night ideas will ensure an unforgettable experience.
1. High Tea Luncheon
Image: Two Blokes
How does this sound? A high tea overlooking the grounds surrounded by rose gardens and water features.
For a typical Queen or Princess, why not enjoy a divine selection of French pastries, fresh scones with whipped cream and a selection of gourmet finger sandwiches. Exquisite range of tea's, coffee's or maybe even sparkling wine?
This is definitely a unique experience, and with venues such as the Hunter Valley, a outdoor high tea with your best girls is surely a luxurious event.
2. Sex and the City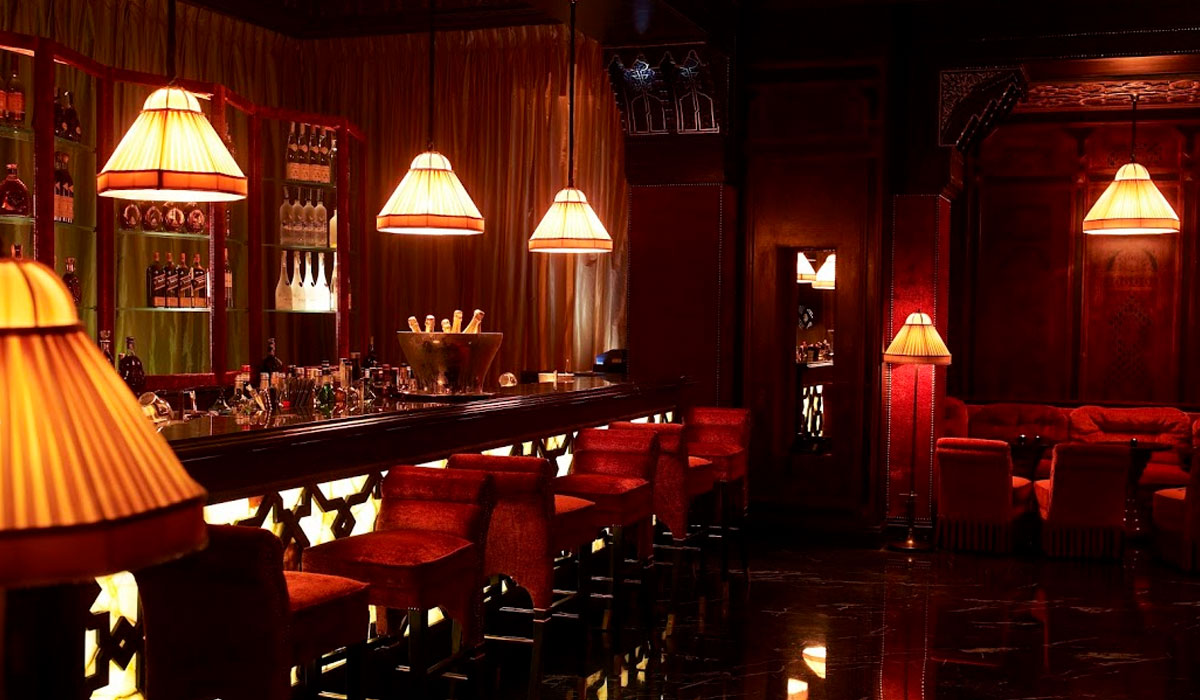 Image: Swanky Retreats
Hire your own VIP lounge packed with champagne and freshly shaken cocktails – including Cosmopolitans of course. Don't forget delicious canapes!
No Manolo's? No problem. Pop on your favourite heels and head to the heart of the city for a night of mingling and dancing. So, buckle up ladies and play the popular hens game, 'Questions about him'. Remember, get it wrong, and Mr Vodka will deal with you himself!
3. Screen Printing Classes
Image: Pascale
Sewing machines, screen printing carousels, even a yardage table! Check out Bobbin and Ink where you can learn to take a basic t-shirt, tea towel or poster and expose it onto a screen using a UV light.
From mixing ink colours to multi-colour printing, this unique activity is a great idea to socialise, laugh and learn a thing or two!
Fabric or paper? You decide.
4. Treasure Hunt
Image: Gudily
Dash around the city to decipher clues, solve quizzes, snap some silly-fun photos, and conduct some creative challenges. An eventful and fabulous hens night without the need for heels! Aren't you gals relieved?
More efficient during the day, this is an easy task for your Maid of Honour to plan and prepare using popular city locations and landmarks.
5. Fine Dining
Image: Arnauds
A stylish city hotel stay? Sounds fabulous!
Treat yourself and the girls to a five star dinner surrounded with great views and wine. From there, why not celebrate your special day at the hotel bar before pampering yourselves in a suite?
6. Cooking Classes
Image: Samui
We are all for learning here at Wedded Wonderland!
For the Bride-to-be, this lesson will stay with her for all eternity. Learn how to cook a wide range of cuisines that will make your husband yearn for dinner every night.
From the class, your girls can head out into the sparkling nightlife and continue the food and wine party.
7. Getaway
Image: Reef
The fresh Mediterranean ocean and exotic sand dunes easing your mind and soul..
No one ever said to stay in the country, why not travel away with your favourite girls and drink the night away!
With your honeymoon plans underway, think of this holiday as a beginners course. From cruises to Fiji and tours in New Zealand, the world is endless with ideas.
Throw a hint to your bridesmaids and escape to paradise where the only thing on your mind is sun lotion and the best beach reads.
8. Winery Tour
Image: Chandler
Everyone loves a fine wine, but how much is too much?
The question certainly has no answer but if you can't travel international, then a wine estate in the country could be a great solution.
With luscious green fields and weekend cabins at our disposal, take the advantage and book a scenic tour that includes horse riding, wine tasting, even fruit picking. A hens night which will surely get everyone talking!
9. Jet Boating
Image: ExperienceOz
What could be better than jet boating past the Opera House and Harbour Islands while you enjoy the view as you are whisked under the Harbour Bridge!
Kick start your totally awesome hens experience with twists and spins that come with pure adrenalin. Thunder Jet specialises in safe and modern designed equipment where you can get a video of your own ride!