If you are yet to attend a kitchen tea, this article is for you!
A Bride adores many things in life, why not give her a hand and buy the things she wants. Nothing is more dustier than an unused house gift!
Check out our favourite 9 kitchen tea presents that will make a Bride gasp, shriek and dance a little inside.
1. Crystal Vase
An essential for any home, crystalline vases gives a modern, sleek look while still being a common classic. Check out Swarovski for amazing styles and collections.
Image: Pinterest
2. Porcelain Platters
White always works best. Keep it simple and give the Bride something useful and practical for daily use!

Image: Pinterest
3. Food Processor
A Bride will always want to buy her own toaster and kettle set. A food processor can work wonders. Have a look at Cuisinart's latest range of coloured and steel appliances.

Image: Pinterest
4. Throw
Throws are fantastic for all seasons. Always purchase neutral tones such as grey or natural tones like beige for a versatile look!
Image: Pinterest
5. Wine Glasses
A favourite! Buying a set of red or white wine glasses can be a everyday collection for your Bride!
Image: Pinterest
6. Robe
Keep that Bride warm while she decides on the grueling task of outfit picking. Handy tip: know her size!
Image: Pinterest
7. Honeymoon Essentials
Get her prepared for the honeymoon with mixed essentials for either summer or winter!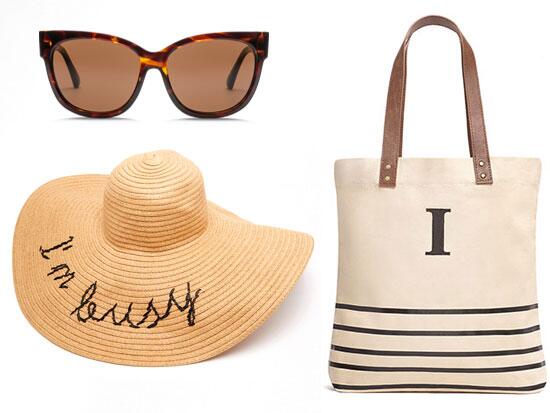 Image: Pinterest
8. Luggage
Upgrade her luggage with modern colours and styles! Do you know some lugagge bags weigh themselves, contain a location tracker, battery charger and a remote lock option? Take our money!
Image: Pinterest
9. A Pamper Hamper
The Hamper Collective definitely know how to treat a girl. Spoil your Bride-to-be with a selection of soy scented candles, heat pillows and cocoa vanilla body scrubs all wrapped in a beautiful care package!
Image: The Hamper Collective