Congratulations! You've booked your first holiday together as a couple. This is a pretty big deal and a significant step in a relationship. For most couples, this is probably the longest time you will spend together, alone. It's just gonna be the two of you, 24/7, in the same spot, at the same time, all the time.
Yep.
Here are 7 things you can expect from your first holiday together.
You Will Argue
Now now, don't think this whole holiday is going to be a loved-up scene from your favourite rom-com. You'll spend the days before your departure dreaming about the perfect beachside stroll and romantic candle-lit dinner, and you're certain you'll be one of those couples who don't argue on holidays. But then the day comes and he wants to leave 7 hours before the flight and you're still finishing last-minute packing. Of course, you'll both want the window seat when he insists he called shotgun first.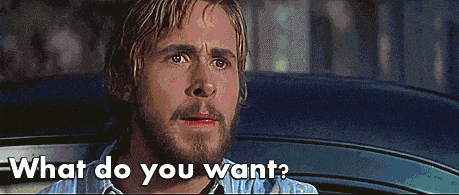 Your Friends And Family Are Waiting For The Engagement Announcement
Because, you know, why else are you in Santorini? Don't be surprised if they very eagerly answer your Facetime calls and sound disappointed when you say you're just checking in. Your family and friends are very happy and excited for your blossoming relationship and wouldn't mind hearing some wedding bells. You might want to experience your first trip together before deciding if they're your life partner though!
Fighting Over Directions Will Test Your Relationship
It doesn't matter where you're going, someone's Google Maps directions must reign supreme. When his phone is telling you to turn right and yours is recalculating the route, the pointless arguments that spawn will make you wonder why you didn't simply ask a friendly local 45 minutes ago. Plus, you're convinced you might end up in a Maldives holding cell for strangling him with your back-up charger cord.
Cue Instagram Boyfriend
Why else are you on holiday for anything other than your new Instagram aesthetic? You're gonna need candids, couple selfies, some beach shots and the daily #ootd for all the outfits you've splurged on before this trip. Here, he can learn your best angles and will never again forget to include the gondolas in the background shot (after you seriously told him off for it).
You'll Realise You Both Holiday Differently
If this is your first vacation as a couple, odds are you guys don't live together. You guys will come to understand that you probably have different ideas of down-time. He might need an afternoon nap and you're ready to explore the city. Also, one of you might be the more adventurous half. While you may be hesitant to ride your own jet-ski or go snorkelling, encouraging each other out of your comfort zones will be a great way to bond. If you can enjoy a jam-packed itinerary and the quiet moments where you're simply alone, you guys are rocking it. Plus, staring at your screens for 20 minutes straight without saying a word to each other becomes acceptable when you finally connect to free WiFi. The one thing you will agree on is that you are eating way too much food and totally eating super healthy when you get home*.
*No promises.
Extra Romance
You guys have escaped your busy work lives and are admiring picturesque, breathtaking views together. It's just the two of you without any distractions and you're really getting the time to reconnect and relax. This will definitely prompt sweet gestures, a lot of PDA and the time to confess all your feelings. Plus, you never realised how good he looks in board shorts and find yourself always complimenting him.
You'll Feel Closer Than Ever When You Come Back Home
Coming home might not be so bad after all. One of the more sentimental aspects of your holiday includes reminiscing on all the fresh memories, funny stories and their bathroom routine that you now know back to front. We don't blame you if you start feeling nostalgic and begin planning your next holiday together. You realise you love being around this person, despite their horrible taste in hotel TV.
Written by Shaymah Alkhair