If you're thinking about throwing an Autumn Wedding, we have some fabulous ideas to kick start your imagination!
The season is a beautiful time of year, which makes it a fantastic season for a celebration!
Want to create a classic, warm autumn Wedding theme? Here are our top tips and hints to inspire you!
1. The Flowers
A great way to make your Bridal blooms feel seasonal is to pick flowers with burnt orange, yellow, and deep red tones. Autumn is always about warm bright colours and gives your Wedding a sense of luxury.
Try combining them with other colourful flowers to be more interesting!
Image: Wedding Ideas
2. The Decorations
Decorations, decorations, decorations!
Everyone loves candles, and this is the perfect time to use them. Dress up your venue with simple but dramatic orange candles and orange ceramic candle holders. This will instantly add warmth and creates a relaxing but joyful mood. Using moss will do wonders for your table centrepiece, arrangements or just to decorate the candelabra.
Branches placed in vases looks fantastic! This idea will bring some rustic yet creative additions to your table decor. Vintage tealights and a table number hanging from the branches is great for guests to easily find their place.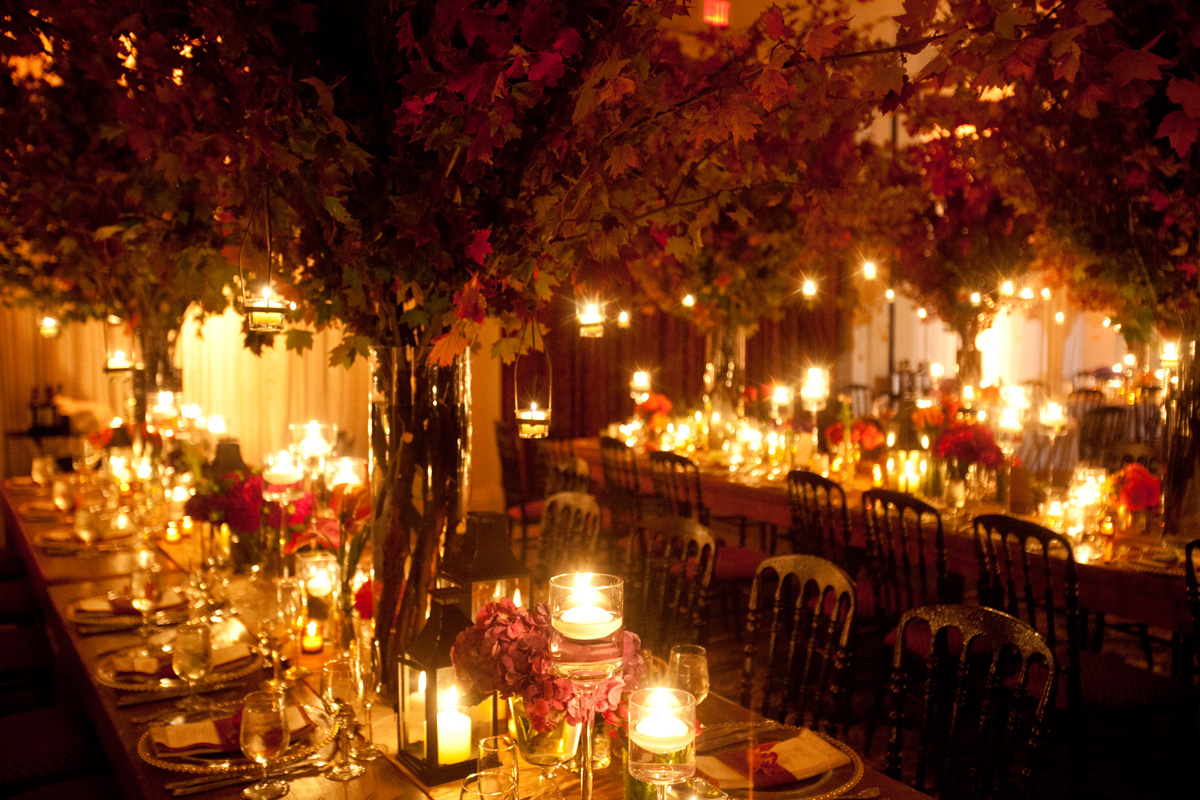 Image: Moisovety
3. The Invitations
Whether you order or DIY, invitations is a fun way to celebrate the season!
It could be a leaf design in striking black and white, as long as you set the tone for your Autumn-themed wedding.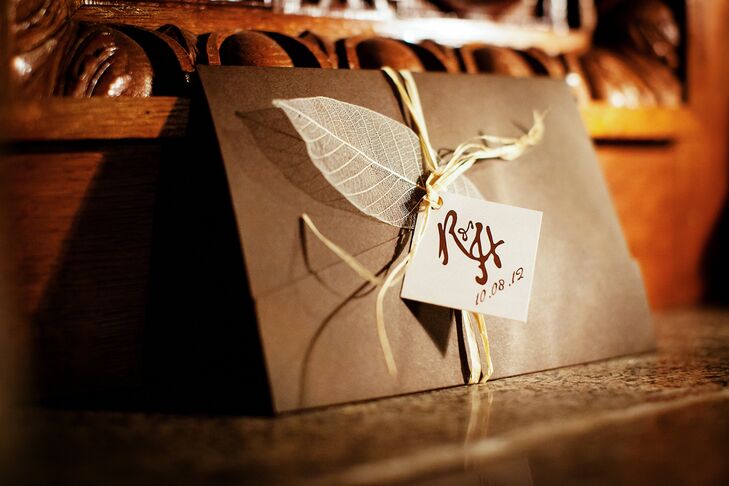 Image: The Knot
4. The Wedding Cake
Finding an Autumn Wedding cake that is stylish is extremely simple!
From berries and blooms to draped leaves and petals, there's an Autumn-inspired wedding cake for every type of Bride and Groom. We love the idea of adding apple, pumpkin or salted caramel to a cake. If that's not your thing, use them as sides!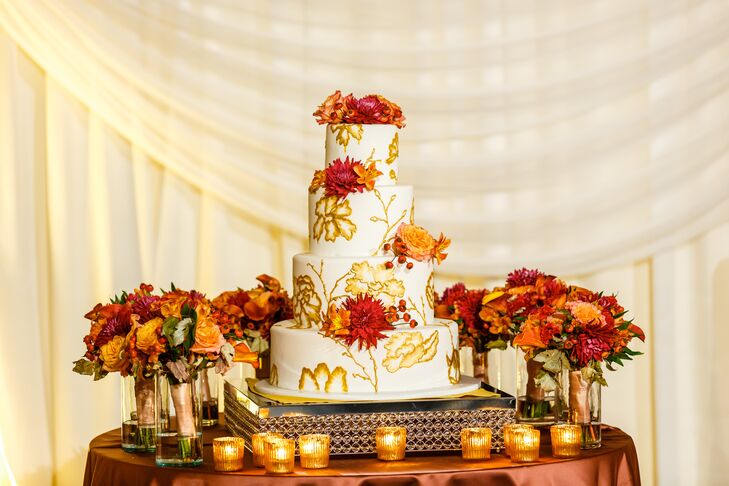 Image: The Knot
5. The Location
An Autumn Wedding is always about location!
From enormous estates to outdoor vineyards, you are bound to find a venue near you. Simple countrysides with plenty of trees and wildlife could work too!
Image: Cavanagh
6. The Dress
Finally, you can attend a Wedding without being too hot or cold!
Cooler temperatures offer a chance for a switch of fashion choices and new textures. Bride and Bridesmaid gowns in Autumn give way to longer sleeve choices, rich jewelled tones, and warm prints that echo the changes of season.
Image: Green Wedding Shoes
7. The Food
When it comes to Autumn, all the savoury treats are fresh and delish!
Surprise guests with unique food options such as miniature fried apple pie pockets and a bowl of apple fig compote. For mains, roasted pork loin and sautéed apple slices with aside of roasted carrots and raisins. Can this sound any more tempting?
Image: The Wedding Hunter
Feature Image via A stunning Autumn Wedding in Bowral – Inlighten Photography