If you're single, you probably have a few dating apps on your phone. While online dating has led to some happy endings and real-life weddings, it can also be a brutal and cruel world. Dating online can be extremely excruciating with people ghosting you, waiting five days to get a reply back and not getting many matches.
Dating burnout is a real thing. Relationship therapist Esther Boykin told Bustle, "Dating burnout is a lot like job burnout. What was once fun and exhilarating has become exhausting, frustrating and overwhelming. Over the course of normal dating, people will experience moments of frustration or exhausting but when those feelings become the primary response to even the idea of a date, burnout has definitely set in."
If you're sick of swiping online, here are five ways to meet someone without a dating app.
1. Join A Sports Team
Not only is this a great way to get fit and active but you can also meet a bunch of great people. Joining a sports team is a great way to socialize plus you already have one thing in common by being interested in the same sports.
Even if you don't meet someone on your sports team, you can make great friends with your team members, who could potentially know someone special just for you.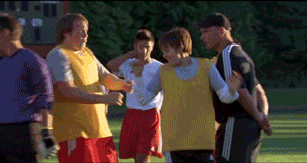 2. Ask A Friend To Set You Up
If your friends are anything like Meghan Markle's, they will match you with a truly great guy (or a prince, preferably).  Your friends will know you best so get your phone out and ask your friends to set you up on a blind date. You never know where it could lead.
3. Branch Out At Work
Work is one of the most common place where people find their significant other. According to Relationships Australia, between the age group of 35-50 people, 40% of people met their partner at work.
Of course, workplace romance can result in a lot of complications so before pursuing anything, make sure to talk to the HR at your workplace or ask a friend from a different department to find someone for you.
4. Attend A Party
While you're not particularly excited to attend your cousin's friend sister's wedding, it might be the perfect opportunity to meet someone outside your own circle. Step outside of your comfort zone and see where it could lead.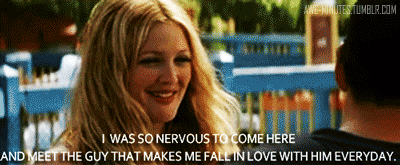 5. Go To Networking Events
Again, it's time to step out of your comfort zone and attend some networking events. Of course, going to a random events and having to talk to people can be a bit (or a lot) intimidating but it may be well worth it. Networking events such as How Did You Meet? offers networking events for single people who are seriously looking to find love. So, test your real life compatibility and attend a networking event and see if sparks fly.