Weddings are full of planning and decision making!
From the dress to your heels, you may think you have it covered but one of the most important parts of the day that you and your guests will look forward to is the FOOD.
Of course, as long as the food is good and there's plenty of it, everybody will be satisfied. At least that's what we've heard!
Here are some great tips to choosing your Wedding menu before the big day.
Buffet or Table Service?
Chicken or fish?
We kid, but the arrangement for your food is vital for those Wedding guests who secretly want second helpings. Hotel Weddings will offer a buffet that may be less expensive than serving table meals.
If you've hired a caterer for your venue, then a buffet option might cost you more money than serving one dinner per person.
A popular (and easy) option is the food being chosen and made at your selected venue. Remember to always trust your chef and have a tasting menu before those sparks begin to fly.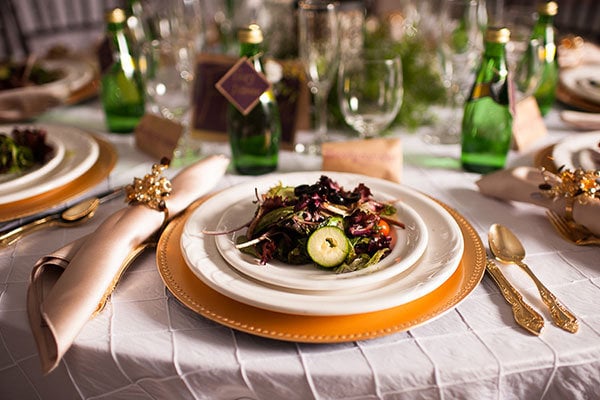 Image: Bridal Guide
Too Many Options
You are getting married, not catering.
Wedding guests will always be selective and judgmental when it comes to the latest trends and food. Don't be put off by it. Focus on a limited or popular range which is simple without going too far.
When it comes to cultural Weddings, it will be a cinch. But, for anything new and modern, just consider the classics. No one ever passes on chicken and seafood. Meat such as beef and lamb will send off warning signals to your guests about the indication of under or overcooked.
Image: Online Weddings
Satisfying the Gluten Free Population
The world is fast growing, and so are our people!
It seems that some guests will be allergic to food with gluten, dairy, nuts, certain fruits, and a variety of other things. A Bride won't be able to plan her Wedding menu to cater to each individual guest's dietary needs and preferences.
Of course, you can try but you may overspend big time! Here is a handy tip which you can pass on to future Brides-to-be: Choose the food that you like best!
Just be sure to offer a vegetarian option as this is a common requirement.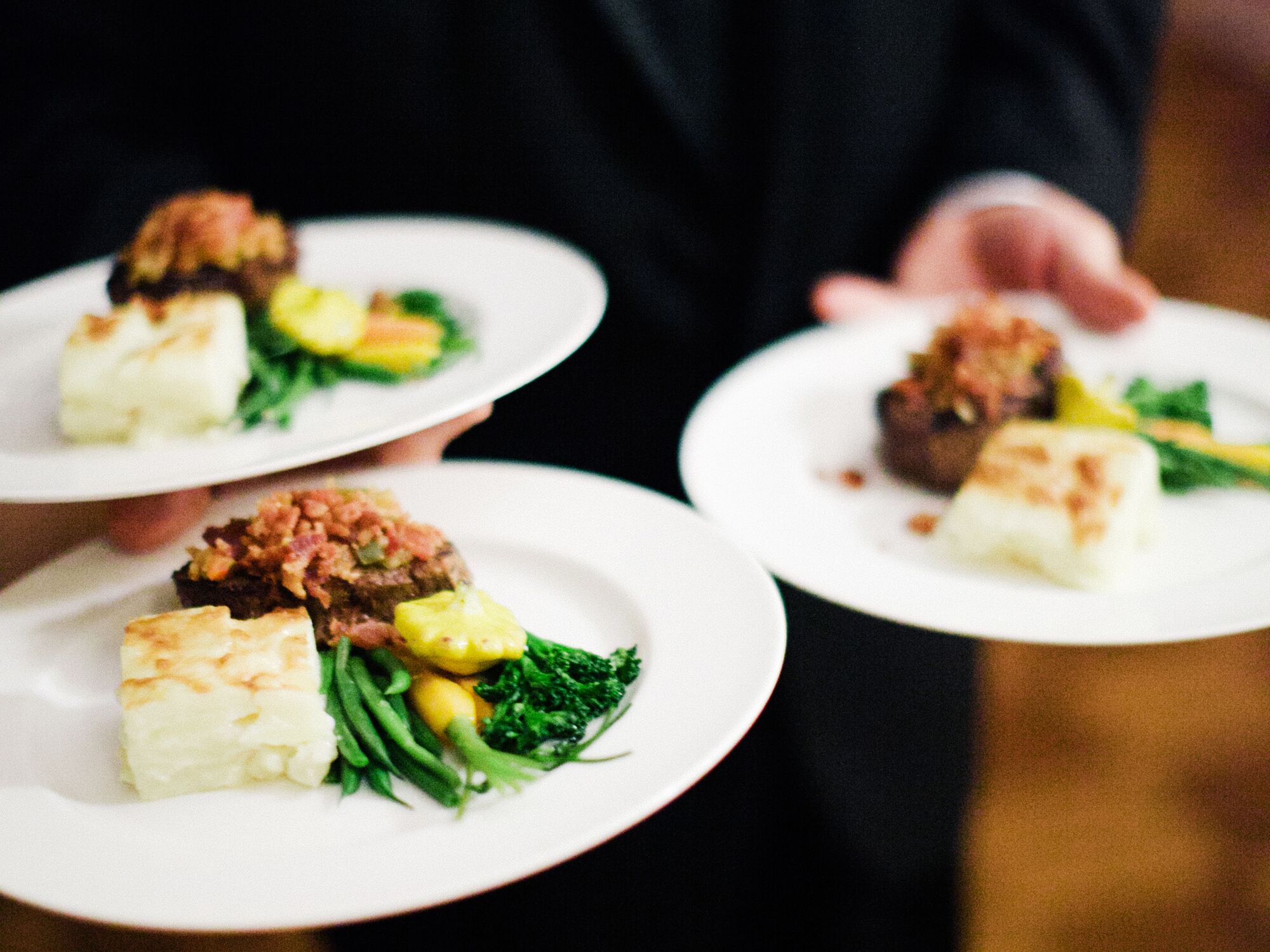 Image: The Knot
Mix it Up!
Sometimes, it's just good to go a little crazy (in the nicest possible sense)..
When planning a buffet menu, make sure it's a little fun and exciting! In addition to your three course, we're thinking sushi for entree, tomato basil macaroni for mains and fruit kebabs for dessert.
Either way, it's always good to provide an option in case your guest leaves early for fast food!
Image: WPIC
Start Early!
You heard it..
When you begin early, you can determine the number of guests and quantity of food served at your reception. This will save you time and money!
Always remember, a chef is your friend. Negotiate and reach a compromise to maintain that everlasting relationship.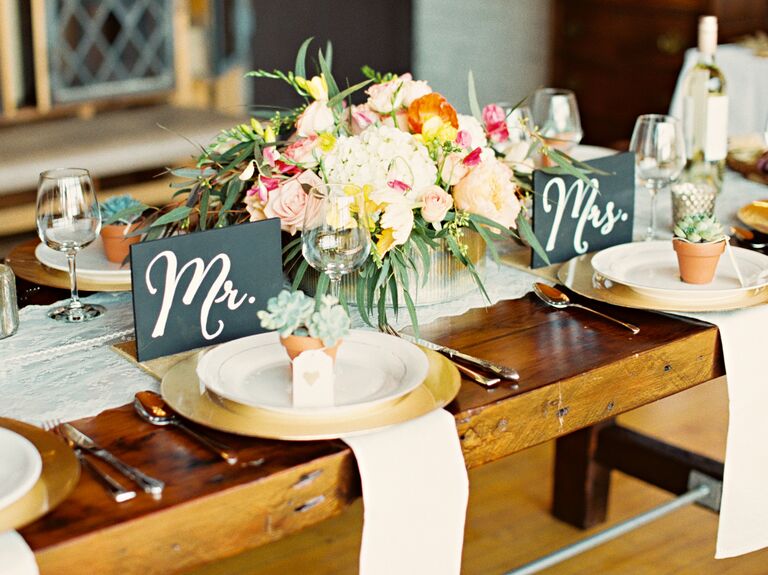 Image: The Knot