Has your boyfriend finally taken Beyoncé's advice and put a ring on it? First of all, congratulations! We knew he would; you're a total catch.
But just because your now have someone committed to showering you with love and gifts for the rest of eternity (at least, we're pretty sure that's what marriage is about), doesn't mean you can't do the same… for yourself! It's time to practice some self-love and treat yourself to some special gifts. After all, you deserve it.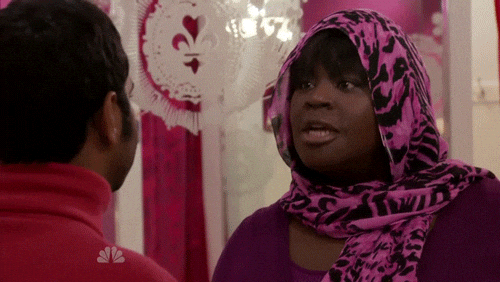 via Giphy
And because we're all about multitasking at Wedded Wonderland, these treats will help make wedding planning feel like a breeze.
Here are three treat yourself gifts for the bride to be.
Bubble Bath
It's a well-known fact that a bubble bath can fix any problem. Look after your physical and mental health by setting time aside have a long soak in the tub. Splash out (pun intended) on some new beauty bits, whether it be a fragrant bath bomb or the latest facemask. Afterward, lather up your limbs in a decadent moisturiser to ensure everything is silky smooth. The best gift you can give yourself is time for yourself.
Bridal Bible
If you don't have a budget for a personal assistant, then es+elle's Bridal Bible is the next best thing. Take the stress out of the planning process and treat yo-self with a wedding planner (diary). It's equipped with emergency checklists, inspiration pages, supplier lists, marriage advice, space to write notes, and a 12-month timeline. All of this is perfectly packaged in a chic hardcover notebook that is personalised with your name. After everything is done and dusted, this diary becomes a reminder of the special day and how you single handily pulled off the best wedding of the year (thanks to the Bridal Bible, of course).
Pyjamas
For the next couple of months, your Friday evenings will be spent on the couch stuffing bonbonniere into gift bags while watching re-runs of Friends. While this isn't the wedding planning experience as promised in the movies, it still has its perk. Now is the perfect time to treat yourself to a spanking-new pair of pyjamas. We know most of our bride lust after summer weddings, so most of the planning will take place during winter*. It makes sense to invest in a pair of cosy PJs to keep you warm and make you feel fabulous during those cold nights scrolling through Instagram looking for a hairstylist.
*Just kidding, we know this wedding has been in the works before you even met the guy.
Written by Sarah Mourtos 
Feature image via Pinterest