There are plenty of things that a bride will worry about on her wedding day, but frizzy hair shouldn't be one of them.
Unfortunately, some women aren't blessed with #wokeuplikethis hair and instead have to blow-dry, hot-tong, and bribe their locks to stay in place. If this sounds like you, don't worry. There are plenty of ways to achieve the wedding hair of your dreams, even if your hair turns into a fluff ball once the mercury climbs above 24°C. While you can't stop the things that can cause frizzy hair, such as genetics and weather, you can take steps to minimise their effect.
Here are three hairstyle hacks for brides with frizzy hair who don't want to pull a Monica on their special day.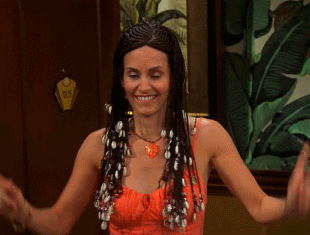 Keep It Up
The easiest way to tame frizzy hair is to keep it up. Luckily, an up-do is the style of choice for many modern brides, and there are plenty of variations of the low messy bun. Get creative with braids, jewels, and flowers to create a unique style. Your natural texture will build volume and styling products will help keep everything in place.
Curl It
The frizzy-haired gals possess a superpower that straight locked ladies envy; your hair holds a curl exceptionally well. The natural pattern of your hair means that it will take to heat-styled curls like a duck to water and they won't lose their bounce after five minutes. Use hairspray to fix those pesky flyaway strands in place –no one is immune to those- and a touch of hair oil to keep everything shiny.
Embrace It
Some people spend hundreds of dollars on products to create the texture you naturally have, so embrace it! The key to making this style look intentional apposed to accidental is to keep the hair matte. You can achieve this by using plenty of volume powder and dry texture sprays. For the fashion-forward brides, this look screams 'just finished an editorial photo shoot with Vogue.'
Finally, if your hair does go a bit frizzy on your wedding day, don't stress too much. Life isn't always smooth, and the same goes for our hair.
#wokeuplikethis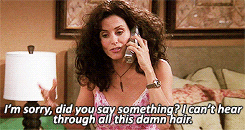 Written by Sarah Mourtos