Sometimes having too many options can leave you utterly confused, especially when it comes to locking in the honeymoon!
More often than not, it's up to you and your partner to decide what type of honeymoon you'd like to go on – a relaxed tropical honeymoon, an adventurous active honeymoon or a mix of both, before locking in the destination.
From exploring ancient ruins to hiking through the glacier island of Iceland, we've got fifteen ideas to get you inspired to visit the place of your dreams!
Image via Casa Bonita
1. Visit Olympia, Greece
Delve into Greece's rich history on a tour from Athens. With classical sites such as Mycenae, Epidaurus, Olympia and Delphi, you can take a guided walking tour and learn about its past.
Image via TimeTravel
2. San Diego Zoo, California
Imagine yourself and your partner in the real animal kingdom at the San Diego Zoo.
Spending quality time with giant pandas, New Zealand kiwis, endangered sun bears and Galápagos tortoises. Why not get an up-close view at some Arctic bears or Gorillas? Take a photo for us!
Image via San Diego Zoo
3. The Spanish Steps, Italy
Drag your partner along and be fascinated by the famous steps leading to the Trinità dei Monti church. From there, you'll find the Keats-Shelley Memorial House, one of Rome's historic museums!
Image via Hotel Morgana
4. Paddle Sports, Hawaii
If you happen to be honeymooning in Hawaii from January to April, this could be an interesting tip!
The infamous Maui to Moloka'i race is a staggering 26 nautical miles. But, if you would just like to paddle for fun and perhaps spot a few whales, dolphins and turtles… then we say why not!
Image via Suptrotters
5. Waitomo Caves, New Zealand
Journey on a boat ride through the cavernous chambers of Waitomo Caves.
There are glowworms and stalactites suspended from the ceiling, and you can stroll past the geothermal mud pools and geysers of Rotorua at Te Whakarewarewa Thermal Reserve. Remember, keep a firm grip of your partners hand.
Image via New York Times
6. Bundaberg Rum Distillery, Queensland
What a perfect choice for a memorable Honeymoon.
Queensland is not only famous for subtropical weather and friendly locals, but delicious Bundaberg Rum.
Image via SandDunes
7. Sierra Nevada Mountains, Spain
Sierra Nevada resorts are famous worldwide due to the fact that you can ski in the mountains and then head down to the beach to get a tan all within the same day!
Image via Filtercon
8. Moulin Rouge, Paris
Visit the #1 show in Paris!
Enjoy an excellent meal in the Parisian cabaret made famous by the paintings of Toulouse Lautrec. And after dinner, see the French Cancan!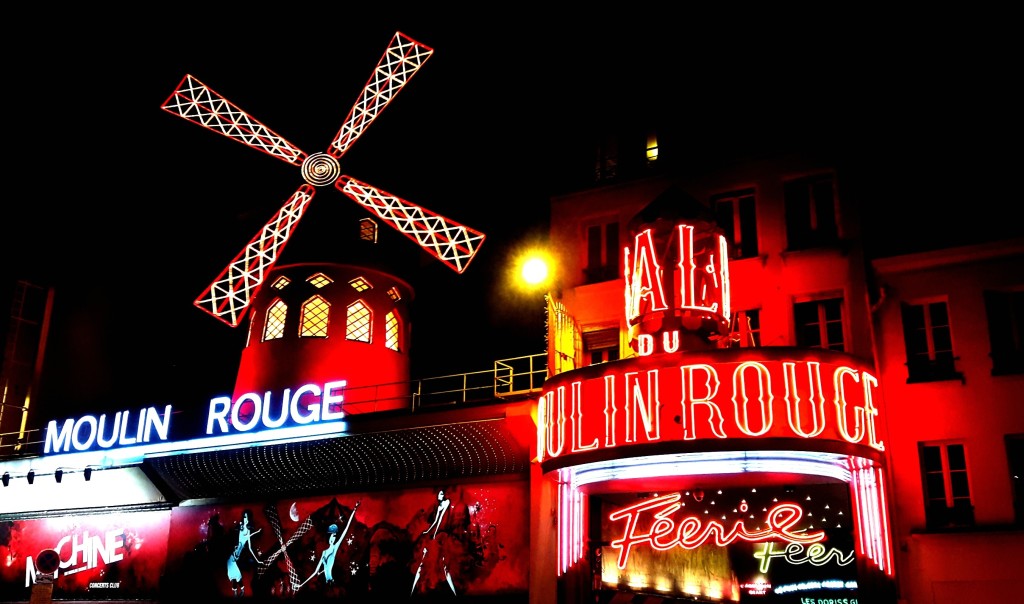 Image via Paris Journey
9. Library of Technology, Prague
Prague is definitely a city of wonder. It doesn't matter how much your into technology, this is a must see!
You can get in without any problem, so just take a look. The buildings interior has lots of technical jokes to offer and even some books in the shelves.. If you are looking for a place to chill or relax with your partner, this is the right place to be.
Image via Like a Local
10. Balloon ride, Belgium
One for the bucket list.
Take an hour off your Honeymoon with a trip above Brussels looking over the abbey of Villers-la-Ville and the Castle of Gravenhof.
Champagne is also provided upon landing!
Image via Trip Advisor
11. Glacier Hiking tour, Iceland
If Europe tends to get a little dull..
Explore Iceland's deep crevices and mind-boggling expanses of frozen rock that will put your Honeymoon to the test!
Image via Arctic Adventure
12. Wadi Rum, Jordan
Sleep under the stars.. and have a day of lunch in the desert and the sunset!
Wadi Rum has breath-taking views. See the ancient inscriptions and drawings deep inside Khazali, and walk over huge sand-dunes and rock bridges.
With such cool breezes, you can walk, ride or have an hour or two by camel.
Image via Tourist Israel
13. Turtle Conservation, Bahamas
Put your Honeymoon to good use by helping save turtles!
Swim through the deep blue water of the Bahamas while assisting with endangered sea turtles. Researchers need to ensure that the green and hawksbill turtles are protected from coastal development and climate change.
You'll be helping to find out exactly where their habitats are by snorkeling alongside these magnificent creatures!
Image via Sea Turtle Conservatory
14. Suspension Bridge tour, Costa Rica
Walk through the Costa Rica rainforest on a supension bridge.
Spread across the forest canopy, take a stroll with your loved one as you both look beyond tree tops and in the valleys below.
Image via Pondering Mind
15. Catamaran Cruise, Mexico
It's officially party time!
Enjoy views of the Cancun while celebrating your Honeymoon on a triple-decker catamaran. Think about this; a full day of snorkeling, shopping and salsa dancing.
Did we mention there is an open bar and a Mexican fajita feast on board?.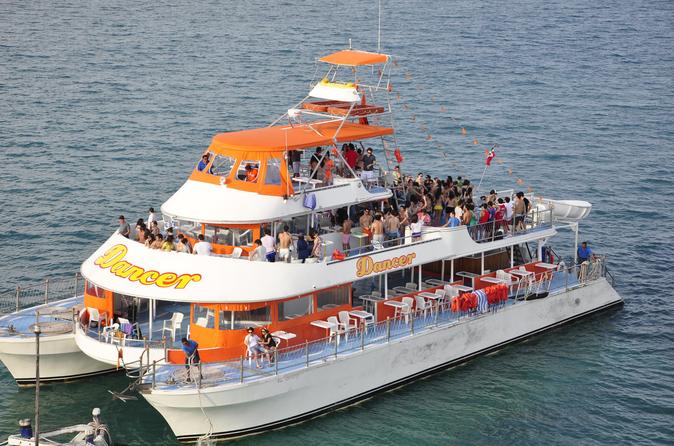 Image via Viator