Add colour to your baby's name by taking inspiration from famous photographers and painters. This collection of inspired names is a fun and creative place to start when it comes to finding a memorable name with a twist.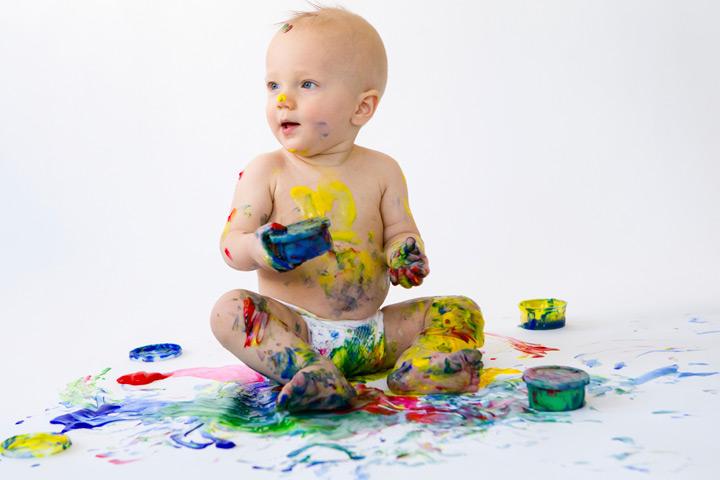 Berenice
Bernice Abbott was an American photographer best known for her portraits of New York City photographs. Be inspired by the arts with your very own photogenic child.
Frida
No stranger to controversy, Frida Kahlo was a Mexican painter who mostly painted self-portraits inspired by culture. From an era of mixed realism and fantasy, your baby girl will live on through the artist's works!
Sonia
Sonia Delaunay, a Ukrainian-born French artist, spent most of her working life in Paris, and is known for the use of strong colours and geometric shapes.
Rosa
A traditional approach to 'Rose', Rosa Bonheur was a French artist who is considered to be the most famous female painter of the 19th Century.
May
May Stevens is an American feminist artist, educator, and writer. The name is simple and ever-so chic!
Francesca
The critic, Francesca Stern Woodman, was a photographer best known for her black and white pictures featuring either herself or female models. We're thinking this could be a wondrous name for an Italian girl!
Annie
The entire world knows Annie Leibovitz and her crafty techniques with celeb photography portraits.
Andy
Andy Warhol was an American artist who was a leading figure in the Pop Art era. He made us question the power of commercialism, and think outside the box.
Henri
Known for both his use of colour and sculpting capabilities, Henri Matisse was and is a leading figure of the art world. Be inspired – not only by his name but of his incredible works, too.
Claude
We love a good name, and there's nothing more classic than a French title! Founder of the Impressionism era, Claude Monet began painting the same scene many times in order to capture the changing of light and the passing of the seasons.
Vincent
Oh the controversy! Vincent Van Gogh enjoyed a life of painting, which featured an array of subjects from landscapes, still life, portrait and self-portrait.
Francisco
Meaning 'free one', Francisco Goya, a romantic painter was considered the most important Spanish artist of late 18th and early 19th Centuries. We love how this name rolls right off the tongue!
Jasper
An ultra-cool and modern name, artist Jasper Johns lived through many known art periods from Expressionism to 1950 Pop Art.
Winslow
A traditional name we know from Winslow Homer, one of the foremost painters of the 19th Century.
Umberto
The name – cultural, unique and rhythmic – comes from Umberto Boccioni, an influential Italian painter and sculptor.
Image via Mom Junction
For more bubz inspiration, check our Bubz Wonderland!
You may also like:
Vintage Baby Names for Boys & Girls
10 Baby Names Inspired by Travel
10 Baby Names Inspired By Shakespeare