Weddings are defined by what they bring on the day.
It could be sacred ceremony with a select intimate guests or an upbeat crowd celebrating with cultural music.
Whatever you choose, every Wedding always means something to the Bride and Groom, who sometimes can get carried away with too many suggestions!
Personalise your Wedding in a creative or sentimental way with these top ideas.
1. Aisle Runner
A super creative way to impress your guests as they await your arrival. Start with how you met until you reach the end where Mr Right stands!
Image: Bridal Guide
2. Seating Chart
Get descriptive with this cheeky seating chart. Label each guest with 'Mr Funny' or 'Miss Obnoxious' titles to really get everyone laughing!
Image: Bridal Guide
3. Bridal Hangers
Something sentimental. Bridal hangers are great for photo opportunities and storing that phenomenal Wedding gown.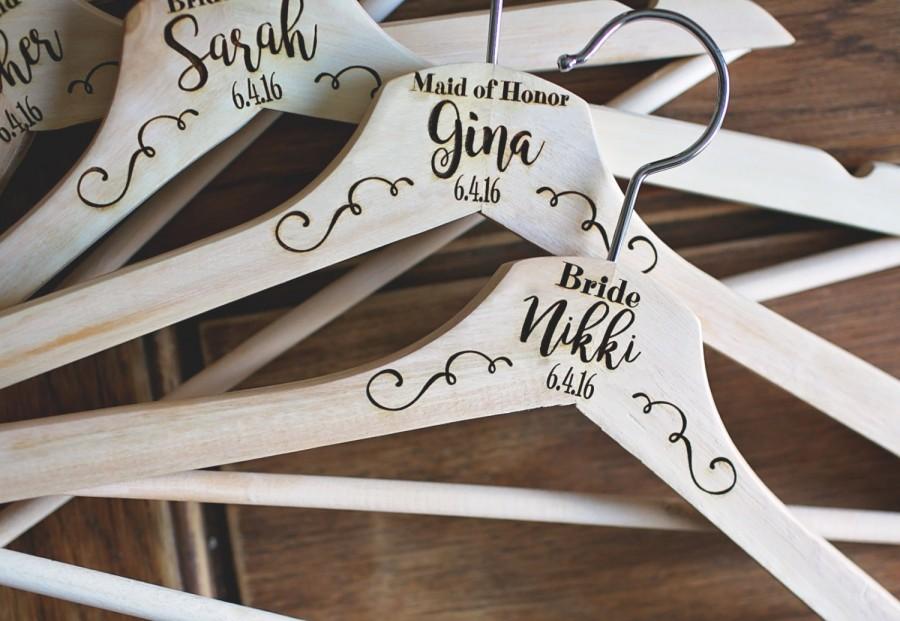 Image: Weddbook
4. Signature Drink
Make your day even personal with a drink you both share or admire. Remember, nothing too strong!
Image: Engaged and Inspired
5. Cupcake Centrepiece
Impress your guests at the table with a cupcake centrepiece. Different flavours for different tables!
Image: Pinterest
6. Custom-made Boutonniere
Let him stand out too with a customised boutonniere. He could place his favourite Lego superhero or even something sentimental.
Image: Mountain Modern Life
7. Personalised Footwear
Everyone loves a good shoe, but an even better shoe is personal. Create or draw something special for the world to see.
Image: Figgie Shoes
8. Remember the Ones You've Lost
A tribute to the past is personal indeed. Dedicate a table or section to those who have passed away. Remember, they are still present in spirit.
Image: Behind the Bliss
9. Music Playlist
Get all your Wedding guests onto the dance floor with a music playlist created by you and your partner! Nothing beats the classics.
Image: Pinterest
10. Candy Table
Candy is for everyone, right? Nothing is sweeter than a table dedicated to all your favourite treats.
Image: Project Wedding
11. Champagne Fountain
A classy event indeed, this champagne fountain will add a touch of elegant soiree and personal desires!
Image: Smart Flora
12. Cultural Food
Keep it traditional with food made from your hometown! A fantastic idea and new experience for your guests.
Image: Inside Weddings
13. Themed Wedding
Themed Weddings work extremely well as the possibilities are out there. From magical to medieval, your day will end with carpet rides into the sky!
Image: Voltaire Weddings