Baby name inspiration can come from anywhere – even your favourite TV show or film!
Did you know the names Isabella and Jacob climbed the popularity charts when Twilight was released? Today, films (and Netflix) don't just fuel our imagination but they tend to affect our lives! These cute and trendy baby names come directly from the tube.
READ: 13 Harry Potter Inspired Baby Names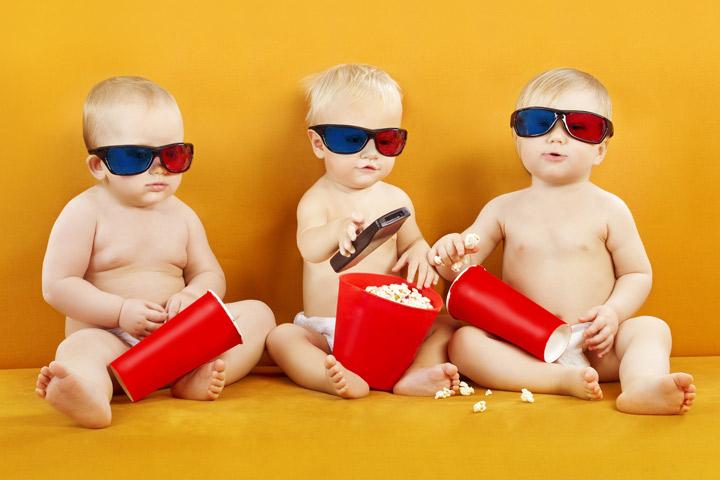 Alice
Popular in Sweden, the name Alice just gets 'curiouser and curiouser' – according to the Disney's film Alice in Wonderland. A classic, feminine option that is a shortened form of the French name Adelais.
Katniss
Katniss; the kind, loving, yet fearless heroine of the Hunger Games is a unique baby name that has gained immense popularity over the years.
Hermione
The name Hermione became a popular choice for babies when the Harry Potter series started in 2001. True to the books, the character is fierce, smart and loyal to those around her.
Felicity
Felicity Porter is the main protagonist from television series Felicity – and despite her oversized sweaters, we simply love the nature of the character. It even has a positive meaning too!
Elsa
The hit-flick Frozen might be over but the film continues to influence people with unique name ideas like Elsa! The title means 'consecrated to God' in German and 'God is my oath' in Jewish.
Piper
The name Piper derives from popular shows including Charmed and Orange is the New Black. Don't fret – everyone loves a good rebel or witch!
Penny
Who doesn't adore Penny's witty humour from Big Bang Theory? This name is definitely on our list for baby girl options, and means 'flower' in Greek!
Damon
Over the years, we've seen our fair share of male heart-throb vampires, and Damon Salvatore from Vampire Diaries definitely takes the cake (or blood). A contemporary option for a baby boy who never gives up on the people he loves!
Dexter
Because everyone loves a bad boy – this name is inspired by one of the most popular television series of all time Dexter. If you can get past the character's unique personality, the name is a great, quirky option for baby boys!
Tyrion
One of the most popular shows of our time, Game of Thrones character Tyrion is a clever little dwarf. Always finding ways to manoeuvre through his problems, be inspired by a character filled with tact and skill!
Walter
Walter White led an interesting life in Breaking Bad, not to mention the show became a hit in 2008. With a caring and considerat character, the name is of German descent meaning commander of the army.
Logan
A neutral gender name, Logan is most popular by X-men character Wolverine and boyfriend of Rory in Gilmore Girls. In Celtic, the name means little cove or small hollow in Scottish.
Chuck
A fast-growing name, Chuck (meaning Charles) gained its popularity from television show Gossip Girl which ended in 2012. This guy was a rebel at heart, but never too busy to help his friends during difficult times!
Image via Mom Junction
You may also like:
10 Baby Names Inspired by Travel
Vintage Baby Names for Boys & Girls
10 Baby Names Inspired By Shakespeare