Trust Hollywood to have iconic scenes that people will always remember. And when it comes to the romantic and steamy, the same holds true. Sexy scenes are difficult to master, however these actors have elevated the intimate moment leaving us wondering if it works that perfectly in real life.
Whether they be funny, intense or romantic, here are the 10 hottest movie scenes.
Titanic
That iconic tell-tale hand-print in the backseat. This scene between young, star-crossed lovers is passionate and sensual. Shame about that sinking boat. There was room for two on that door.
Dirty Dancing
How do you call your lover boy? The all-consuming, crawling all over the floor makes us feel like we too, might be able to look as sexy as Swayze when we dance the pachanga. Dirty dancing indeed.
Pretty Woman
Because, what else are pianos for if Richard Gere and Vivian Ward aren't making love on one.                                                      *contemplates buying one for the living room*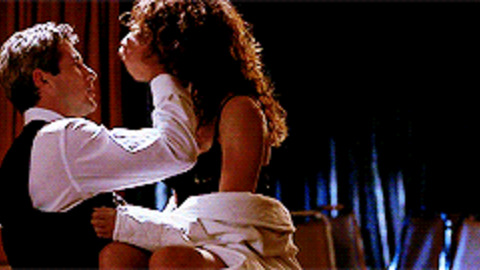 The Notebook
Noah and Ali giving us unrealistic expectations of the rain. It's one for the books from her all around leg embrace to that wall slam that was heard world-over. We'll know what to say when Ryan Gosling screams 'What do you want?' at us.
Savages
This one's a crime-thriller, but the only thing we're thrilled with is Blake Lively and Tim Riggins enjoying some bath time. Why is no one slipping? How wet did the bathroom floor get? Did the landlord go crazy? So many questions but who cares, becuase, Blake Lively.
Risky Business
We all thought we hated public transport until this train scene. Phil Collins' In The Air Tonight Is Playing. And just to set the scene, Tom Cruise, not yet a scientologist, has his hand up Rebecca DeMornay's skirt.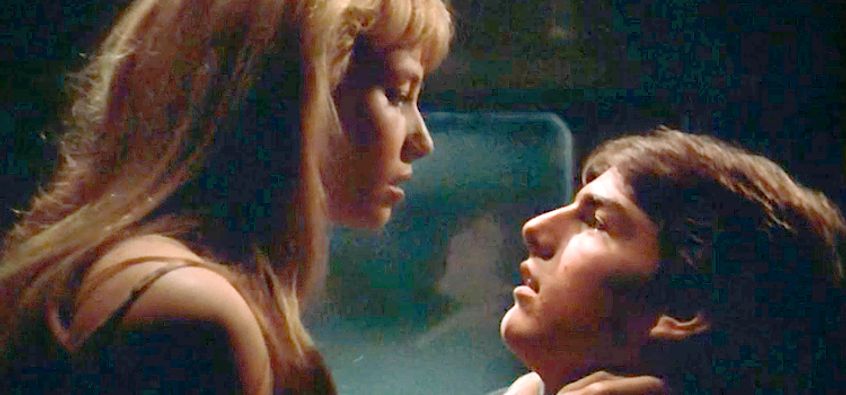 Ghost
Yep, back to Swayze. Dancing isn't his only talent. If his pottery wheel skills are anything to go by, he's quite the faux lover.
Unfaithful
If you're daring enough to do the deed with a complete stranger in a public restroom, this one's for you. Olivier Martinez and Diane Lane's embark have an affair and can't keep their hands off each other.
Troy
This movie is a period war film, but the only casualties are us seeing tangles of "bronzed Brad Pittness"
Friends
Monica: "Oh my god, Chandler is making his sex face!"
Written by Shaymah Alkhair